Starhawk's Single-Player Available For Free Next Week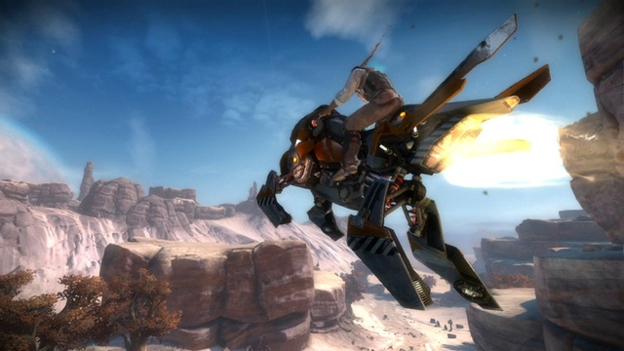 Sony has announced that they will be offering three separate ways to purchase Lightbox Interactive's third-person sci-fi shooter Starhawk next week.

Starting on September 25, Starhawk's single-player campaign alone will be a free download for PlayStation Plus members. It'll be the next member of Sony's ongoing Instant Game Collection promotion for Plus members.
The multiplayer of the game will be available for standalone purchase as well—anyone can buy that for $19.99. Finally, the full Starhawk experience can be bought for $39.99, again by everyone.

Starhawk, a PS3 exclusive, was originally released this past May. We thought it was pretty good.
09/20/2012 02:20PM