THQ Uncovers Saints Row: The Third's Full Package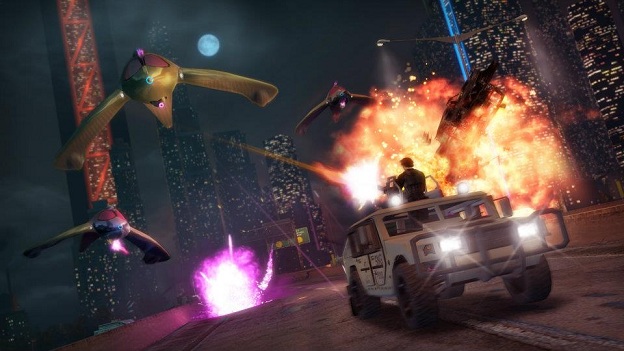 This November, approximately a year after the release of the original game, THQ is bringing out Saints Row: The Third – The Full Package, a collection that contains everything a player should need to fully appreciate this most over-the-top of open world games.
Since its release last year, Saints Row: The Third has seen three major content updates in the form of downloadable mission packs: Genkibowl VII, Gangstas in Space, and The Trouble With Clones. There have, as well, been numerous, themed item packs released, which include outfits and weapons as well as vehicles. The entire lot of these will be included in the collection, making this the optimal way, come November, to purchase the entirety of the game's content in one fell swoop.
The street date for all of this mayhem and destruction? Tuesday, November 6. As always, THQ's press release ends with a reminder that "it's time to strap it on." We're fairly certain they're not talking about a seatbelt.
09/24/2012 09:30AM