Miyamoto Says Pikmin 3 Will Include A Timer Like Pikmin 1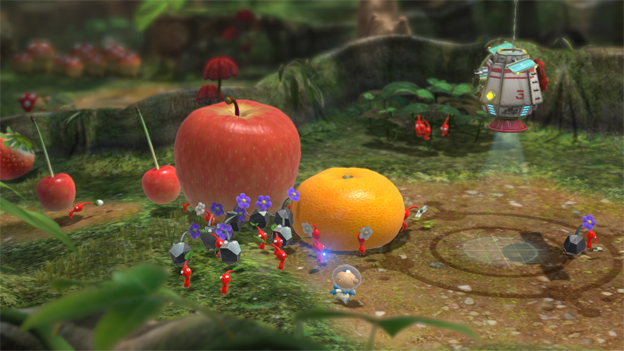 Shigeru Miyamoto wasn't entirely happy with the lack of any sort of timer in Pikmin 2. So, he convinced the development team to bring it back Pikmin 3, and fan reaction has been, well, mixed and that's putting it lightly.
ONM has the report via the magazine GamesMaster. "Our main aim in Pikmin 2 was to get rid of any stress as much as possible, so that it would be very user-friendly," said Miyamoto. "Well, I myself couldn't agree with that direction perfectly. That kind of nature of Pikmin 1 was exactly what I wanted to reproduce and I was actually intentionally doing so, so that Pikmin 1 could be a strategic game."
For Pikmin 3, Miyamoto wanted to get back to the basics. When he gathered the Pikmin 2 team, he stressed this philosophy, which seemed a bit odd, considering that the sequel is generally viewed as a superior title.

While the idea of working against the clock is nice to ensure we don't dilly dally, it has the potential to shorten the game time significantly. Pikmin 1 had a concrete end game always looming, where as Pikmin 2 didn't. The result was a game that was twice as long. If Nintendo was able to ensure the game's length while still putting players against the clock, then it can all work out in our favor.
But fans have good reason to be skeptical. So, we'll just have to keep our fingers crossed until Pikmin 3 hits the shelves.
01/02/2013 11:00AM