Barry Sanders Is The Madden 25 Cover Athlete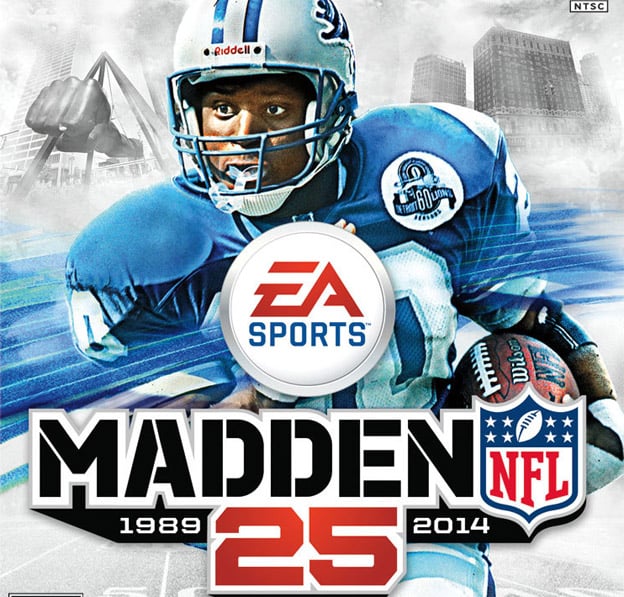 Madden's cover contest is finally over, and after six grueling rounds of voting on the EA and ESPN websites, we finally have a winner. Barry Sanders, former Detroit Lions running back, will be the athlete featured on the cover of Madden NFL 25. Sanders faced some stiff competition from players like Ray Lewis, Adrian Peterson, Marcus Allen, Jerry Rice, and even Joe Montana. The news was first revealed a few nights ago on ESPN's SportsNation.
You may have noticed that the Madden naming scheme skipped a few numbers, jumping directly from 13 to 25. That's because the game is commemorating the franchise's 25th anniversary. Unfortunately, this means that Madden 25's successor will likely be Madden 15, and fans of sensible mathematics everywhere are crying in their beds.
The title is currently in development at EA Tiburon and is pegged for release on the PS3 and Xbox 360 on August 27th.
Source: Gamespot
04/26/2013 08:50AM