Final Fantasy VII Is Now In Little Big Planet 2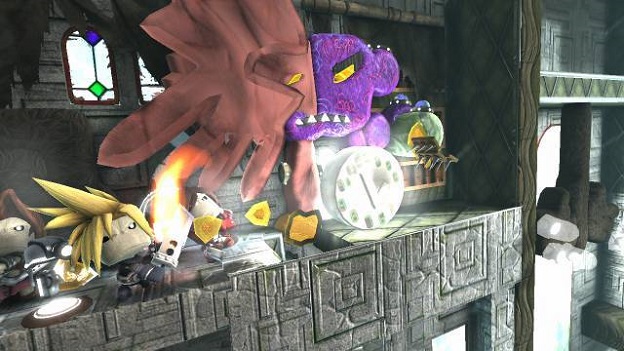 Back in late 2012, we heard an interesting story about a gamer by the name of Jamie Colliver—also known as TheJamster1992 on Youtube—who was recreating Final Fantasy VII, in its entirety, in LittleBigPlanet 2 creator mode. It sounded like a far-fetched idea at the time; although Colliver had already made considerable progress into the project, it didn't seem possible to actually complete the game's Sackboy counterpart.
That is, until now.
Through means we can't even fathom, Colliver has finished his 6-month project and finalized the FFVII remake. And, believe it or not, it's got everything—and we mean everything. The entire game has been packed into 20 LBP2 levels, and includes every last tidbit of the original, redone through the aesthetic and charm of LittleBigPlanet. Every last cutscene with every shred of dialogue; the battle system, complete with Limit Breaks; all 5 materia types, made possible with creatinators; the complete soundtrack, with every boss, enemy, character, and NPC—it's mind boggling.
You can check out Colliver's image showcase of the project on his SkyDrive page here.
For complete Youtube coverage, head to the creator's Youtube account (TheJamster1992), here.
For Sephrioth's sake, give this man the credit he deserves.
05/08/2013 03:20PM