Wolfenstein 3D Re-Releases On Xbox LIVE And PlayStation Network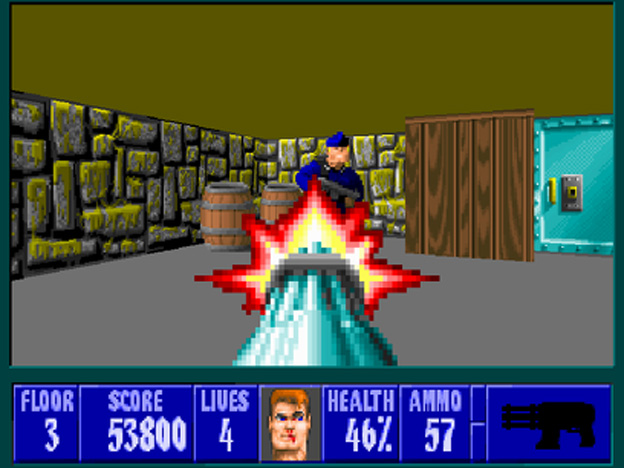 In celebration of the upcoming Wolfenstein: The New Order, Bethesda has brought back the classic Wolfenstein 3D for a new generation. The game is currently available on both Xbox LIVE and the PlayStaton Network for a mere $4.99 or 400 Microsoft Points. Unfortunately, it is only available on the US PlayStation store at this time. European fans will have to wait a bit longer for their blast from the past. Bethesda has said that it will launch on the EU store soon, but did not commit to a date. PC gamers can also pick up the game on Steam, for $4.99 as well.
Wolfenstein 3D was one of the most important games in FPS history and it arguably started the FPS craze alongside titles such as Doom and Quake. You take control of B.J. Blazkowicz (who coincidently will also be the main character in Wolfenstein: The New Order). Your job is to escape Castle Wolfenstein and defeat the Nazi Regime including the most awesome boss in video game history: Cyborg Death Robot Hitler!
Source: Bethesda Blog
05/31/2013 10:35AM