Dragon's Crown PvP Unveiled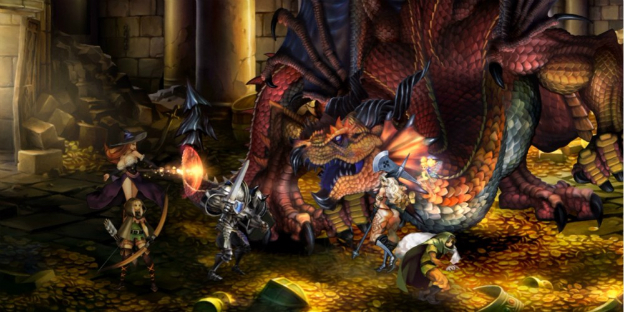 One detail we weren't aware of when we saw Dragon's Crown last month has been unveiled by Vanillaware in advance of the game's late July/early August release. In addition to online (and, on the PlayStation 3, local co-op), there will be a PvP arena that will allows friends to battle one another and settle their differences with beautifully animated fisticuffs.
There were hints of this in the demo that we played on the show floor. When outside of actual quest locations, friendly fire was enabled, though characters were incapable of doing damage to one another. Introducing a mode that removes that restriction seems like the logical thing to do.
Source: Siliconera
07/03/2013 02:10PM