The Call of Duty Dog Appears in Ghosts' Multiplayer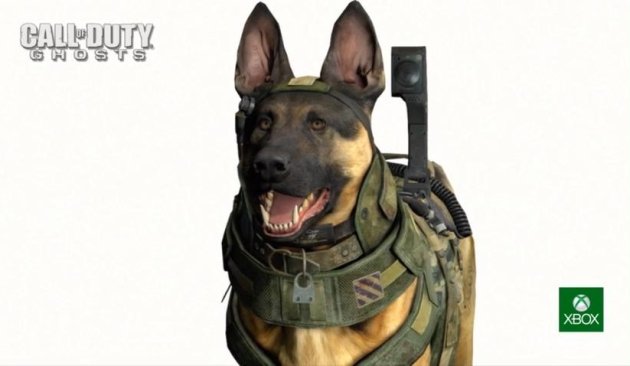 No one can take a step this week without stumbling across some type of Call of Duty: Ghosts information. If you add up all of the multiplayer reveals, you can get a pretty clear image of how the game will play come this November. However, amidst all the information of Killstreaks, game modes, new weapons, and new customizations, one piece of information shines so brightly that the rest darken in comparison: Riley, the Call of Duty dog, will make an appearance in the multiplayer.
Sadly, the dog won't be playable, but he will lend a helping hand as a Killstreak reward. Riley will be able perform a couple of functions as your best friend in the FPS warzone. First and foremost, he'll one-hit kill any soldier who steps within his attack zone. And secondly, he'll turn and bark in the direction of any enemy nearby, including those hiding behind cover. Man's best friend has never been so helpful.
Gamescom approaches, so keep an eye out for more Call of Duty information this coming week, as I'm sure Activision harbors one more secret or two about its upcoming game.
Source: Activision Ghosts Event
08/15/2013 01:25PM