Shin Megami Tensei IV Releases Final DLC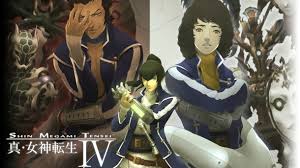 You can pick up the final DLC for Shin Megami Tensei IV in the Nintendo eShop today. The final DLC, titled For the Past, For the Future, will emerse players in a final boss fight steeped in the game's lore. In this DLC, purchasers will fight Masakado, a recurring character in the Shin Megami series and a key player in the fourth installment of the franchise. For the Past, For the Future joins a handful of other previously released story DLCs, such as Clipped Wings I, and can be purchased for $2.99.
Ten years separates the release of Shin Megami IV from the previous numbered installment in the series, Shin Megami Tensei III: Nocturne, and this DLC marks the end of content for the title. Who knows when the next official title will be released? If the uncertainty becomes too much for Tensei fans to handle, they can look forward to the likely release of the often-rumored Persona 5.
Source: Twitter
08/28/2013 03:55PM