Arma 3's Second Campaign Episode Due January 21, 2014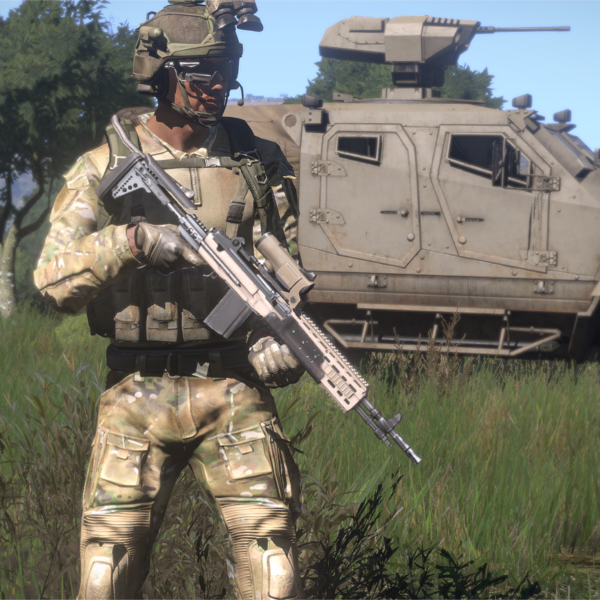 Bohemia Interactive announced yesterday the release date of the second campaign episode of its Mil-Sim Arma 3. The second episode is due to arrive on January 21 next year.
Titled Adapt, this second episode continues from where the overarching campaign ended in Arma 3's first campaign episode Survive. The campaign itself spans over three episodes: Survive, and now Adapt, and later Win.
"While the first part of the campaign focused on the basics of infantry combat, this second Adapt episode plays with the other cool features of Arma 3's sandbox," said Jaroslav Kasny, Playable Content Lead for Arma 3 in this story's press release.
"Players will find more open and unorthodox scenarios, and with the help of guerrilla warfare, set out to defeat a much stronger enemy."
Bohemia will be already introducing Adapt's new sandbox content to Arma 3 as we enter the winter season ahead of episode's launch. With this free content package comes three additional vehicles for the Altis Armed Forces faction: the Wy-55 Hellcat helicopter, the FV-720 Mora, and the MBT-52 tank.
This content, along with various new MX rifle skins, new grenades and a sniper scope, will be available this coming Wednesday on December 11. The content will automatically download to Arma 3 through Steam.
Arma 3 is available for (€44.99 / £39.99 / $59.99) on Steam and Bitstudio.com. A boxed version is also said to be available at many of the major retailers.
Source: Press release
12/06/2013 03:30PM