3DS System Update Now Available, Details Inside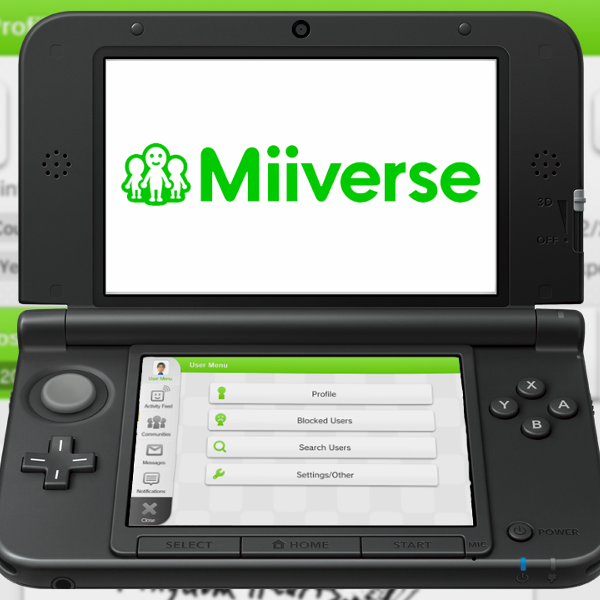 As system update for the Nintendo 3DS has come about, as pointed out on NeoGaf earlier today. The "Version 7.0.0-13U" update is available to download via a wireless internet connection, and adds a few new features to the handheld's software.
The new features in question are really just new software implementations. The update will bring added support for Nintendo Network IDs, which now allows users to create their own Nintendo ID with the 3DS' System Settings. The Nintendo eShop has also been updated to take into account this ID implementation.
The update also brings support for Miiverse, where users can now read and post things to Miiverse through the 3DS family.
The full list of software additions (including the ones mentioned above) is listed below. I took the liberty of better formatting the list so that it may be easier to read:
Version 7.0.0-13U available via wireless Internet connection includes the following improvements:
Added Support for Nintendo Network IDs:
Users can now create or link a Nintendo Network ID, which is required to use some network services, from within System Settings
Nintendo eShop has been updated to support Nintendo Network IDs (*1)
For more information regarding Nintendo Network IDs, please visit our Nintendo Network ID introduction page
Added Support for Miiverse:
Users can now view and post to Miiverse from Nintendo 3DS family systems
For more information regarding Miiverse, please visit our Miiverse introduction page
Added a Software Update Notification:
A notification will now display when software is started and update data is available (*2)
Removed the limit to system transfers:
The previous limit of five system transfers per system has been removed
Changed the start-up method of Nintendo 3DS Camera from the HOME Menu:
Pressing the L and R Buttons simultaneously will now start the Nintendo 3DS Camera from the HOME Menu
Improved system stability and usability:
Further improvements to overall system stability and other minor adjustments have been made to enhance the user experience:
1. Credit card information stored on the Nintendo eShop will be deleted after this update is performed or after linking a new Nintendo Network ID
2. SpotPass must be enabled to use this feature
Source: NeoGaf.
12/10/2013 07:07PM