Special Celebi Gift Given Away after Downloading Pokémon Bank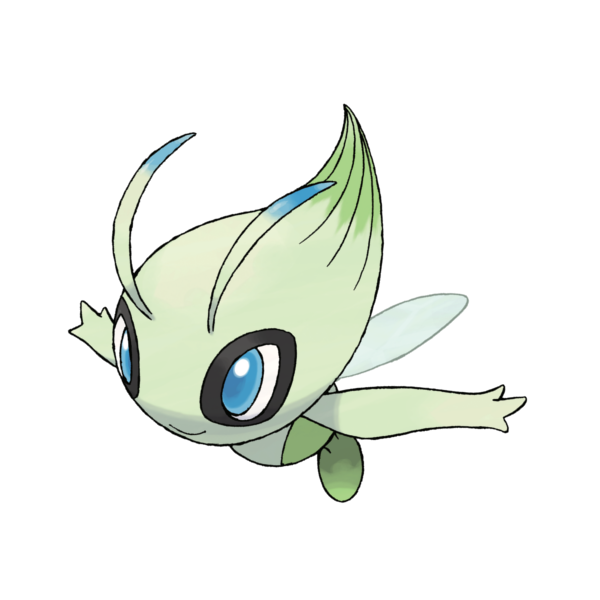 A couple of days ago Nintendo released a trailer for Pokémon Bank, showcasing what you'll be able to do with the Cloud-based application. Now, rather surprisingly, Nintendo have released details on an additional deal related to Pokémon Bank.
If you happen to download Pokémon Bank anytime between December 27 (when Pokémon Bank becomes available) and September 30, 2014, you will receive a special Celebi for free! This celebi will come with the move Hold Back, which is a restrained attack that cannot be learned through normal gameplay. Functionally similar to False Swipe, Hold Back will leave your opponents health down to at least 1HP, which is exceptionally handy when going on a catching spree. If you're interested, this Celebi will also know the moves Recover, Heal Bell, and Safeguard. So, right off the bat this Celebi doesn't appear to be much of an attacker, but more of a supporter.
As a reminder, Pokémon Bank will allow you to store up to 3000 pokémon in private boxes via an internet connection. It will also allow you to transfer over multiple pokémon at one time from different copies of either Pokémon X and / or Y (including downloadable versions) and you will be able to transfer pokémon from Pokémon Black / White onwards using Poké Transporter, which in turn will allow you to transfer all your previously caught pokémon to X / Y.
As a further note, between December 27 and January 31, 2014 you will receive a complimentary 30-day trial pass to use the Pokémon Bank and Poké Transporter services. After this period, the services will available for an annual subscription of $4.99 / £4.49 / €4.99 per year.
Source: PR email.
12/18/2013 07:42PM