Game-driven Novel Game Slaves Available January 7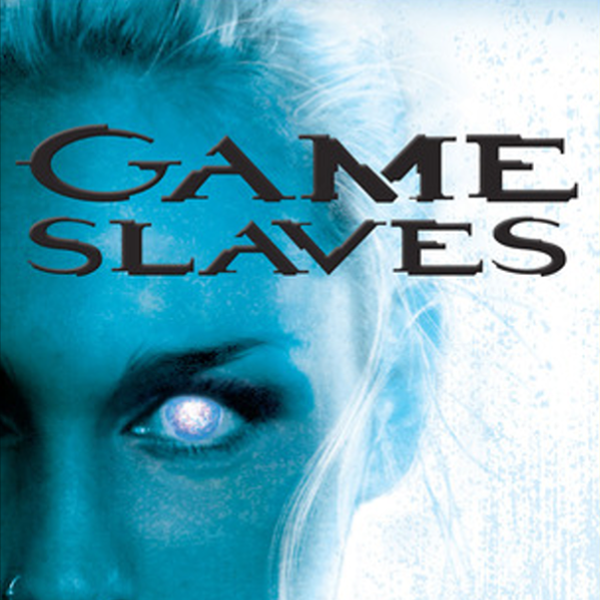 I enjoy absorbing a good story that captivates my attention and imagination. Most of all, I enjoy the idea of a story reflecting unto the self; asking the self questions, showing the self the ambiguity of life and its dissonance and contradictions, changing the self's perspective on the way it perceives the world in which it exists in. A story that shatters the comfortable structure on which the self sits upon and replaces it with an almost entirely different, foreign structure. A story where boundaries and barriers are both exceptionally blurred and extraordinarly crystal clear. Gard Skinner's videogame driven novel Game Slaves seems to shape up to that kind of idea.
Slated to publish next week on January 7, Game Slaves is said to explore the line of what is perceived as real and what is perceived as artificial, by encouraging the reader to look upon their own lives and their perceived worlds as a videogame by taking them through an innovative narrative and a series of choices.
The story follows the life and routine of Phoenix and his team--York, Mi and Reno--as they take on the digital world of videogames. Life for them is great, until a new member, Dakota, joins their team and starts asking existential questions. Dakota is an NPC, an artificial intelligence in the eyes of Phoenix, but she is convinced that there's more to it than just that; she think she's a real human being, and she wants out of the digital world from which she came.
Game Slaves is said to ask questions on whether or not humanity will be able to survive in an increasing need of escapism among those who are able to have such a privilege, on whether or not generations of the future will enjoy virtual worlds more than the real world, and on what sort of ethics will come into play in a rapidly increasing digital culture: questions that are food for thought indeed.
I'll be honest, I don't read much. It's been a really long time since I sat down and read a novel, and read it with real interest and curiosity. Now I prefer to listen to novels as audiobooks or audiodramas instead of reading them because I feel the experience is overall superior. The last time I read a physical novel was a couple of years ago: The Flight of the Eisenstein from the Horus Rising book series set within the Warhammer 40,000 universe. That doesn't mean I don't like a good story every now and then. The last story I listened to that truly shifted my perception on the reality in which I existed in was Dan Brown's The Lost Symbol back during the latter end of my high school life.
Even though I hear it has had a mixed reception, the books content really got under my skin (in a good way) and inspired in me more than a fair amount of artistic creativity, back in the day when I used to draw or doodle nearly every day the original universe that churned in my head. I haven't read a novel or listened to an audiobook that's had the same effect on me since. Perhaps Game Slaves may have the same effect.
You can find out more information on Game Slaves here. The first chapter of the book is also available to read for free here, if you're interested! Where-to-buy information can also be found here.
Source: Press release.
01/03/2014 07:10PM