Marvel Heroes' 2.3 Update Introduces "Training Day"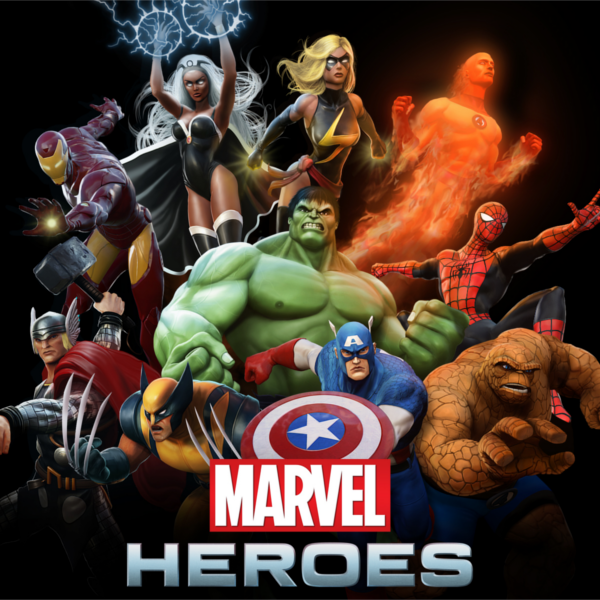 Marvel Heroes' latest update dropped today (February 25) and with it comes "Training Day", as detailed in a press release. Training Day will feature a new game mode for one or more players, a Design Review for Daredevil as well as a new costume for Daredevil too.
Training Day's game mode, S.H.I.E.L.D Holo-Sim, which is described as being a sort of horde mode, tasks players with completing specific objectives, smashing hordes of enemies (a bit of a given), and defeating an iconic Marvel villain in order to progress to the next wave. The press release touts that the further you get within the S.H.I.E.L.D Holo-Sim game mode the more challenging it gets--but the end reward will be much bigger, so it's no biggie!
Furthermore, Daredevil receives a fully comprehensive Design Review with this update, which gives him a new combo system and a new Ultimate move, "Man Without Fear", which greatly enhances the combat abilities of allies. Additionally, Daredevil's new Noir costume comes straight from the popular Marvel Noir series, so now players will be able to dress Daredevil up in new a garb.
There have also been some changes to items, as well as crafting and looting. You can now unstack items by holding the Shift key and left-clicking the respective item stack in your inventory. To split an item from a stack in your S.T.A.S.H. to be put in your inventory, hold down Shift and right-click the stack.
For more additional information on Marvel Heroes' 2.3 update, you can head on over to the update's post on the official Marvel Heroes website here. Last year, back in December, the Marvel character Gambit was added into the game.
Marvel Heroes is a free-to-play that's available to download both on its official website and on Steam.
02/25/2014 04:03PM