Deus Ex: The Fall Dropping on PC in March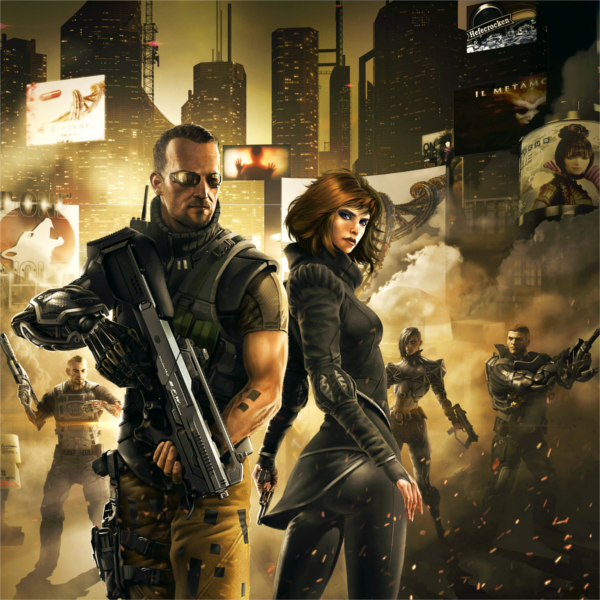 Deus Ex: The Fall is now finally coming to PC! Hooray!
Detailed in a press release issued a couple of days ago (February 25), Square Enix announced that the first mobile addition to the Deus Ex series, Deus Ex: The Fall, will be dropping onto Steam for £7.99/€9.99 /$9.99 on March 25. Puzzlingly, the PC version of The Fall is £3 (or your regional equivalent) more expensive than the Android and iOS versions, which are both £4.99 each.
The PC port of The Fall will feature 28 Steam Achievements, Steam Trading Cards, adjusted AI, keyboard and mouse, and controller support, a revised tutorial and various other PC optimisations. What's more, for those who pre-order Deus Ex: The Fall will be given a copy of the original Deus Ex (albeit the Game of the Year edition) for free, which in itself is worth £4.99 / €6.99 / $6.99 on its own.
Taking place right after the novel Deus Ex: The Icarus Effect, Deus Ex: The Fall, which came to Android after it was initially released on iOS, is set in 2027, a golden era of humanity where science, technology and human augmentation is at an all-time high, and great and powerful corporations have seized control from governments, as well as the supply of medical vaccines required by human augmentees in order to survive.
In Deus Ex: The Fall, you play as a former British SAS mercenary who has received physical augmentation. Since he is augmented, his body stands the risk of rejecting the augmentations as utterly foreign appendages to its intricate system, unless he receives a batch of the aforementioned vaccine. Since he relies on the vaccine in order to survive, he's desperate to uncover the truth behind the the conspiracy behind the seized supply. Betrayed by his employers, the Tyrants, time for himself and all other augmentees is running out.
02/27/2014 07:58PM