Namco Bandai Confirms Dark Souls II April 25 PC Release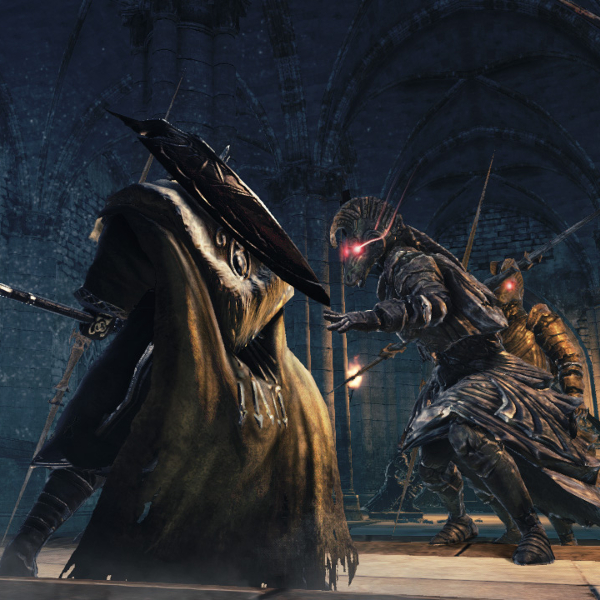 Earlier on this week it was uncovered that the PC version of From Software's Dark Souls II will be dropping next month, April 25--over a month after its console release next week. Namco Bandai, the game's publisher, later debunked this, saying that the release date wasn't official.
Now, as detailed in a press release published on Thursday, March 6, Namco Bandai has officially confirmed Dark Souls II's April 25 release on PC, and will also be available via Steam. The PC version will take advantage of the PC's capabilities, such as increased texture resolution and an enhanced frame rate option, and will support mouse and keyboard--an effort which From Software has perfected for the game.
"We're conscious of the high expectations from PC gamers and are working with From Software in ensuring that the PC version of Dark Souls II offers the best experience possible," said Mathieu Piau, EMEA Marketing Director at Namco Bandai Games Europe in the published press release. "After an amazing first opus, Dark Souls II promises an even more engaging, richer and challenging adventure that should please all gamers, regardless of their platform of choice."
Those who pre-order Dark Souls II via Steam will also get the game's digital soundtrack and early access to the Black Armour Weapon Set, as well as a PDF of the game's artbook and the complete Dark Souls II Digital Comic.
Dark Souls II will be dropping onto PlayStation 3 and Xbox 360 next week on March 11 in North America, then March 13 in Japan and finally March 14 in Europe and Australasia.
03/07/2014 11:08PM