Diablo III Director Hints Ladder Support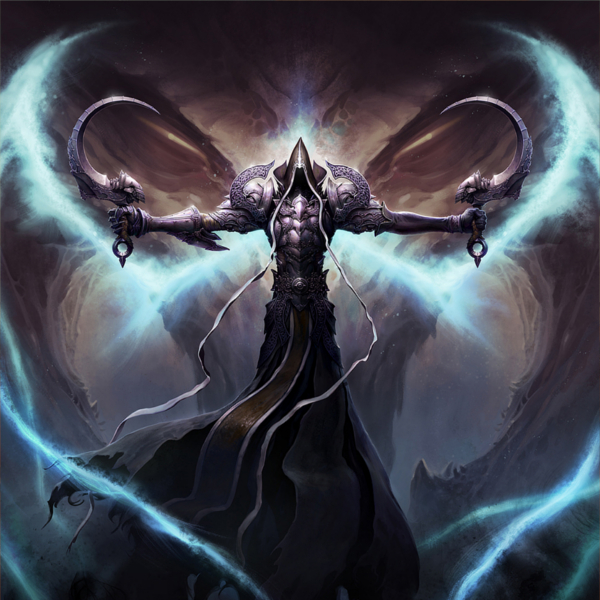 It is said that Blizzard Entertainment has been teasing a competitive ladder for its online action RPG Diablo III. According to PCGamesN, Diablo III's senior technical designer Wyatt Cheng said on the first anniversary of the game's release back in May that the studio was "definitely looking into" the potential possibility of implementing a ladder system into its game. However, Cheng warned that it wouldn't be likely until an expansion for the game was released.
Seeing as Diablo III's first expansion Reaper of Souls will be dropping in a couple of weeks, suspicions have arisen due to the game's director Josh Mosqueira recent tweets being interpreted as hinting towards the inclusion of ranked play in Diablo III with its upcoming expansion.
Last week, Mosqueira responded to a tweet asking if he could give out any information on a ladder/seasons system before the expansion's release, saying that you should "hang in there," as the expansion "is only a few weeks."
Soon after, Mosqueira made a tweet referring to a meeting in his office regarding something that is implied to be coming with the Reaper of Souls expansion.
"Systems, UI and online designers having a very cool meeting in my office. Lots of pretty images on screens that will make people happy," his tweet reads.
Mosqueira's most recent tweet on the matter was an ode that could be interpreted as referring to a ladder system in Reaper of Souls.
"We only speak of it in hushed tones... we didn't just build walls out of bones, but also ladders to climb over them…" the tweet reads.
Reaper of Souls will be dropping next week on March 25. The expansion will require the base game Diablo III, an internet connection, a Battle.net acconut and the Battle.net Desktop App.
03/14/2014 07:00PM