Steam Controller Redesign Ditches Touch Screen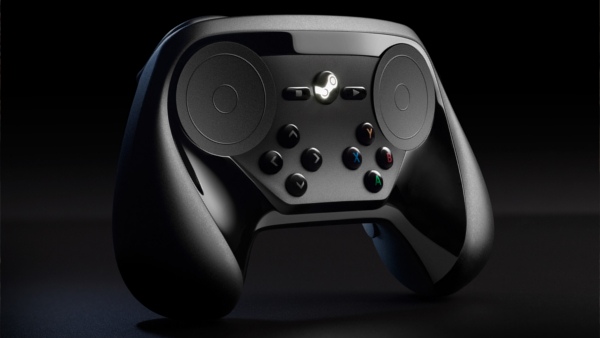 Valve's second redesign of its Steam controller adopts certain features similar to the Xbox's controller, building on top of its Steam controller's first redesign. However, it still has the large, circular touch pads as its dominant feature.
As detailed by Develop, the Steam controller now sports two sets of four buttons like that of the Xbox controller, including A, X, Y and B in the identical colors--green, blue, yellow and red respectively--and directional buttons.
The controller has also ditched its center touch screen. In its place there are three new buttons: a stop button and a play button on either side of a central Steam button.
The Steam controller will be produced by Valve as a standard peripheral. It's parent console however, the Steam Machine, will be manufactured by other companies, each with their own interpretations on the Steam Machine, such as Alienware, CyberPowerPC, Alternate, Zotac and Gigabyte.
Whilst Beta Testers were sent their own Steam Machines and Steam controllers back in December, it is said that a commercial release for the hardware isn't expected until later on this year.
03/17/2014 08:00PM