Rumour: PS4 to get PS1 & PS2 Compatibility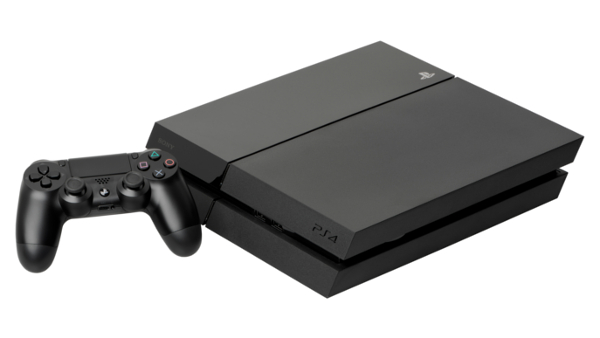 According to industry insider Ahsan Rasheed, as reported by DualShockers, "select titles" from the PlayStation One and the PlayStation 2 consoles will be supported on the PlayStation 4 with native 1080p rendering.
Rasheed declared this via Twitter yesterday, March 25, as part of a list of things for people to be excited about. Along with mentioning Blu-ray and Media Player updates, he stated that the software is "still buggy" at this current time, and that not every game works.
He also mentioned VR demos for future events, exclusive PlayStation 4 games, and launch of PlayStation Now. He admits that he only knew about the PlayStation One and PlayStation 2 compatibility support for a short period of time.
Be excited: 1. Local PS2 / PS1 support on PS4 w/ native 1080p rendering for select titles. 2. Bluray+Media Player updates

— Ahsan Rasheed (@thuway) March 25, 2014
3. VR demos from at future events 4. PS4 exclusive game stuff 5. PlayStation Now launch

— Ahsan Rasheed (@thuway) March 25, 2014
@reptilescorpio Number 1 I've known for a good minute, but software is still buggy and not every game works. Please be excited.

— Ahsan Rasheed (@thuway) March 25, 2014
As nothing has been officially announced by Sony, it would be a good idea to take this with a pinch of salt until proven otherwise. Back in January, Sony revealed that it would be developing custom PlayStation 3 analogue hardware for PlayStation Now, which will utilize sets of eight custom console units built into a single rack server. Earlier on this month, an image was leaked of PlayStation Now's pricing for renting games. While Sony didn't comment on this image, evidence found on the PlayStation 3 store points towards the image's validity.
The PlayStation Now service currently requires a 5Mb/s internet connection in order to have a good gaming experience. However, as the service is still in development, it's likely that this figure may change. PlayStation Now is slated for a summer release in the US.
03/26/2014 08:10PM