Wolfenstein: The New Order Receives New Worldwide Release Date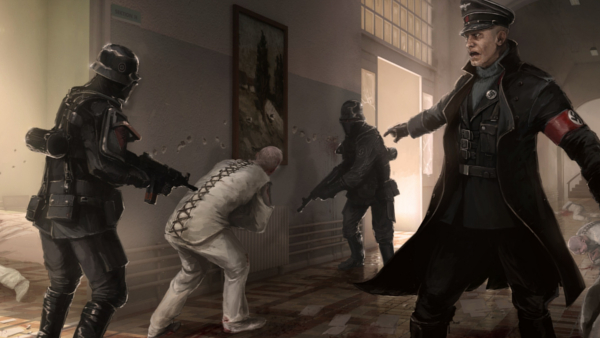 As reported by GameZone, Bethesda Softworks has announced that its upcoming re-interpretation of the Wolfenstein series, Wolfenstein: The New Order, developed by MachineGames, will receive a new global release date.
Still slated to drop on May 20 in North America later on this year, Wolfenstein: The New Order will now also drop everywhere else in the world on the same date, instead of its initial May 23 release. This means that Europe and Australia will be able to get their copy of the title at the same time as the Americas.
Pre-ordering your copy of Wolfenstein: The New Order will secure you a place in an upcoming Beta for a new Doom title. Bethesda has yet to further expand upon the current information on the Beta itself. The Beta's date has yet to be announced, but Bethesda has stated that further information will be revealed to those who register their email addresses upon redeeming their Beta keys after receiving their pre-ordered copy of Wolfenstein: The New Order.
The Panzerhund Edition of the title was announced on Wednesday, March 26. The bundle includes an eight-inch fully articulated hand-painted Panzerhund statue and base, a classified folder containing salvaged secret war documents including maps, case files, letters, blueprints and an x-ray and more. The Panzerhund Edition is priced at $100 and has 5,000 units worldwide, but the bundle will not include a copy of Wolfenstein: The New Order.
What's more, the title is part of Sony's list of 100 games to release on the PlayStation 4 by the end of this year, placed alongside Watch_Dogs and War Thunder.
Wolfenstein: The New Order is slated to drop on PC, PlayStation 3, PlayStation 4, Xbox 360 and Xbox One.
Source: GameZone.
03/31/2014 06:07PM