Oculus Rift Helps Terminally Ill Woman Cope with Cancer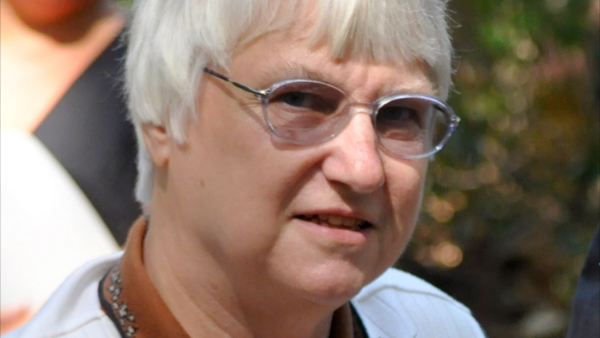 A remarkable story cropped up on Thursday, April 17. Roberta Firstenberg was in a losing fight against cancer during the end of 2013, and several months of radiation therapy and chemotherapy unfortunately were no longer effective on her. However, a few weeks before she passed on, her granddaughter managed to receive an Oculus Rift for Firstenberg, which allowed for her to experience the outside world again with great joy.
Firstenberg's granddaughter, Priscilla Firstenberg, is a 2D and 3D video game artist, and stalwartly dedicated her spare time to her grandmother. Firstenberg told Priscilla how much she missed the outside world following a dream she had, where Priscilla and her sister took Firstenberg to the future to cure her cancer. Firstenberg also described that she was riding on a time travelling chair that also allowed her to go see the world again.
The following day, Priscilla, after a hard night's sleep and a debate on the matter with her colleagues, went out on a limb and contacted the support center for the Oculus Rift virtual reality device. The next day, to her surprise, she received a reply detailing that she would be loaned an Oculus Rift development kit, which arrived later on the same day. The email is been detailed below.
"Hi Priscilla,
The team forwarded this to me for review today. Thank you very much for the heartfelt email. We're all really sorry to hear about your grandmother and can sympathize/empathize with your situation. The email has made its rounds within the Support group and it was a unanimous decision that we needed to help you out.
Unfortunately, we can't send you out a brand new unit as we're still trying to fulfill our backlog queue of existing orders, but, we have just received a few developer loaner samples back in the office. Keeping with the spirit of these specific Rifts, it only makes sense that we loan a working developer Rift to another game dev.
This industry can be brutal when you work from project to project. Games get shelved, cancelled, or completed, but regardless of the reason, the work is done, and it's on to the next adventure. We're in this industry because we are passionate about what we do and I can see from your website, and your art, that you are passionate about what you do.
I'll work to get one of these Rifts out the door to you today if I can. Please provide me your address, city, state, and zip. I'll take care of the rest.
Sending positive vibes your way. Hang in there and stay strong."
Upon receiving the Oculus Rift, Priscilla told Firstenberg the possibilities the device could bring, and she was excited to try it out for herself. Priscilla loaded up the Tuscany demo for Firstenberg, who enjoyed the experience very much. A few days later, an ambitious plan formed where Priscilla was going to develop a unique virtual reality experience for her grandmother to explore and enjoy, filled with butterflies, a forest, waterfalls and fairies--all things Firstenberg loved.
Unfortunately, four days into the project's development, Firstenberg's cancer took a sudden turn for the worse, and she became too weak and confused to use the device. The project was ultimately canceled. Four weeks after she first used the Oculus Rift, Firstenberg passed away.
"She was practically my third parent, co-raising me," Priscilla told The Rift Arcade. Incidentally, during this time she was working on an innovative sealth survivor title that was slated to launch on iPad within two weeks at the time. Her development team was understanding of her situation however. "They sent me flowers, and refused to let me come into work," Priscilla said. "I think my grandma would've liked the game, as I introduced her to iPad gaming for the first time while she was sick… She really got into Plants Vs. Zombies. I think it has something to do with gardening." Gardening was Firstenberg's favorite pastime.
This author's thoughts go out to Priscilla and to the family members affected by Firstenberg's passing.
/p>
[ The Rift Arcade ]
04/21/2014 05:06PM