Warface Now Available on Xbox 360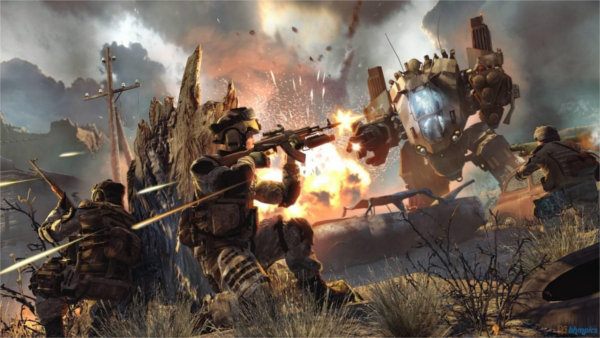 In a post published by Major Nelson on Tuesday, April 22, it was announced that Crytek's free-to-play shooter Warface has put its Beta on the Xbox 360, and is now available for all Xbox Live Gold users to play. If you're interested in playing the PC version, you can register to play here.
"Engage in explosive action with this exhilarating free-to-play FPS from Crytek, keeping you on your toes with daily new missions," reads the game's description. "Master four soldier classes as you team up to complete daring Co-op raids or dominate Versus modes. Join the battle with unique assault moves and real-time weapon customization. Downloadable and free-to-play to Xbox Live Gold members."
Warface on Xbox 360 entered open Beta back in February after originally being released on PC on October 21, 2013. It was touted that Xbox 360 Beta testers will experience different tactical scenarios, gameplay styles, and different weapon sets for the game's classes--Rifleman, Medic, Engineer and Sniper. Now that Warface on Xbox 360 has been launched, players can look forward to receiving regular scheduled content, such as new maps, new weapons and new co-op campaign missions.
Crytek announced that it was going free-to-play during E3 2012, back when Warface was situated in Russia. Even though the game was presented in Cyrillic at the time, you were still able to play it by following translated instructions and switching the in-game text to English.
[ MajorNelson.com ]
04/24/2014 12:48AM