Dragon Age: Inquisition's Gameplay Won't be Compromised on Last-gen Consoles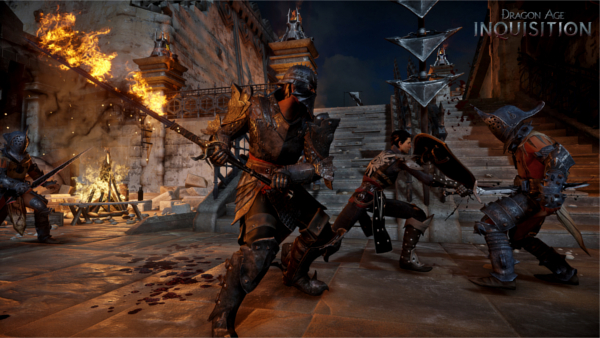 In an interview GameSpot, BioWare producer Mark Darrah assured that the last-gen versions--Xbox 360, PlayStation 3--of the studio's upcoming role-playing game Dragon Age: Inquisition will not have its gameplay compromised or scaled down to better cope on hardware that's nearly a decade old. However, the current-gen versions--Xbox One, PlayStation 4--will look considerably better from a graphical perspective.
"I would say we're definitely making this game to take advantage of the hardware that we have," Darrah told GameSpot. "I don't think we've had to make any compromises. Because this is ultimately about you controlling a party. The combats are designed to be controlled in size, and that's really meant that scaling for the lesser platforms has been a manageable exercise. I don't think we're making any gameplay compromises. Graphically, yeah, I think you're gonna see some compromises on the last-gen stuff, but in gameplay, I think we should be able to keep parity."
Darrah also touched on the possibility of additional stories coming to the Dragon Age universe; Dragon Age: Inquisition will also not be the last addition to the Dragon Age series, as Darrah teased that the series itself has an overall story arc.
"Dragon Age was never intended to be a trilogy," he explained. "We've always really looked at Dragon Age as the story of a world as opposed to the story of a character. That's one of the reasons why we change characters between games. So, no, this isn't the wrap-up of a trilogy. We have an overarching story arc. We are going somewhere with the storytelling. But this game isn't a conclusion."
Dragon Age: Inquisition's release date was finally announced on Tuesday, April 22. The game will be launching worldwide on Xbox 360, Xbox One and PlayStation 3, PlayStation 4 and PC on October 7, 2014. BioWare also revealed the new follower Vivienne in a tweet last month, and the studio will be revealing new followers each month.
[ GameSpot ]
04/24/2014 01:07AM