Surprise Weekend Beta Announced for Wildstar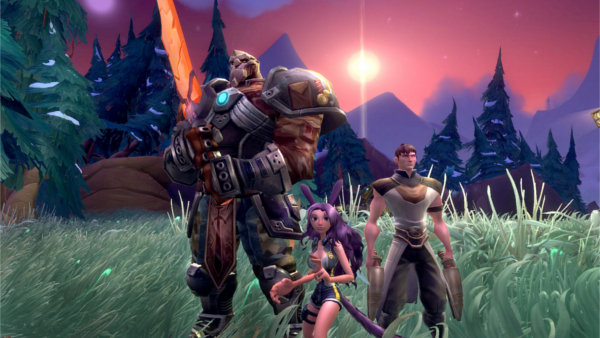 Announced on WildStar's official forums, Carbine Studio's community lead under the alias "Scooter" revealed that the studio's upcoming MMO will be receiving a bonus Beta weekend, starting at 7am PDT this Friday, April 25, until 11:59pm PDT on Sunday, April 27. They even listed what participants can look forward to during the weekend, which has been detailed below.
The level cap has been raised to 25

New Adventure: War of the Wilds unlocks at level 25

We're going to be inviting every person who ever signed up for

WildStar

Beta to this weekend's event. That's a lot of people, so you'll have plenty of friends to team up with for Battlegrounds, Dungeons, Adventures, and more!
If you're interested in gaining access to all the remaining Beta weekends for WildStar, plus some additional bonuses, you can pre-order WildStar if you so desire. Pre-ordering the game will offer you an exclusive rocket house, an exclusive housing trophy, a three-day head start before the game launches, an in-game title ("Chosen of the Progenitors"), and more.
WildStar entered Beta back in April last year, and it was showcased at PAX East 2013. Unfortunately, it doesn't seem like you can sign up for the game's Beta anymore, as the respective page to register is missing at the time of writing. Carbine unveiled WildStar at 2011's Gamescom. Read our Jake Valentine's hands-on preview of the title here.
[ Wildstar Forums ]
04/24/2014 01:34AM