Defiance Goes Free-to-Play, Dev Promises "No Tricks, No Traps"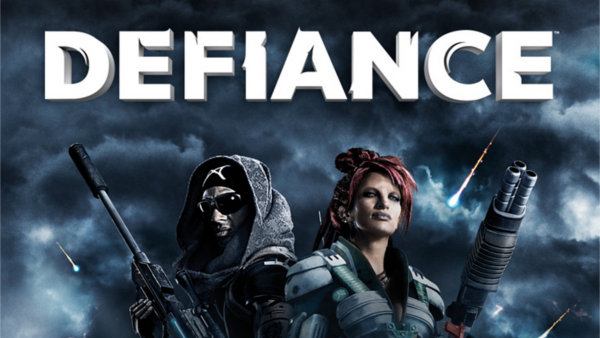 Trion Worlds announced on Friday, May 2 that the third-person sci-fi MMO Defiance will be going free-to-play on Wednesday, June 4--just in time for the SyFy channel series' second season (which was confirmed to be in the planning stages even before the first season went live) on Thursday, June 19 for US viewers; all other regions will be on Friday, June 20.
Existing players of Defiance will keep all the benefits they already enjoy, Trion Worlds explained, and those who own a copy of the game--digital or boxed--will receive bonuses when the game transitions to becoming free-to-play. Below is a list of what to look forward to for both old and new players alike:
New Free-to-play Players
Character Slots: 2

Loadouts: 2

Ark Keycode Maximum: 50

Inventory Slots: 35
Owners (Digital or Boxed)
Character Slots: 4

Loadouts: 5

Ark Keycode Maximum: 75

Inventory Slots: 70

Existing characters will retain any extra inventory slots they have

30-Day Paradise Patron Pass

Grant of 1000 Arkforge

Arkforge can be used to refine and upgrade weapons

Reroll weapon mastery bonus

Increase power rating;

Increase rarity
With the transition to free-to-play, Defiance will also receive a new optional Paradise Patron subscription, which includes a variety of boosts and bonuses for you to utilize when playing the game. The subscription is available as a recurring payment or as a one-off purchase of various game time codes, both of which will available via Defiance's in-game store.
"Our transition on Rift was received incredibly positively," Defiance's creative lead Trick Dempsey told GameSpot, drawing parallels to how Trion Worlds transitioned Rift to free-to-play. "And we have taken the lessons that we have learned from that and iterated upon them by coordinating across our different developments and deciding how can we add the best value for the players who are already in the game while still offering something compelling for people who are going to be coming in new to the game with as little friction as possible? We want people to get in and be having a good time right away."
"We have followed the same theory that we did for Rift, which is no tricks, no traps; you can play it from level zero to level whatever the heck our max is going to be, and we're not going get in your way," he continued. "If you want to play for a year without ever paying us a dime, that's fine. Thank you for playing in our playground. We enjoy it. We're glad you're around."
Defiance will also be going free-to-play on Sony's PlayStation 3 on Tuesday, July 15, and plans are currently in the works to bring the game to Microsoft's Xbox 360.
[ Defiance.com / GameSpot ]
05/02/2014 06:30PM