ZeniMax Legal Document Claims Oculus Ownership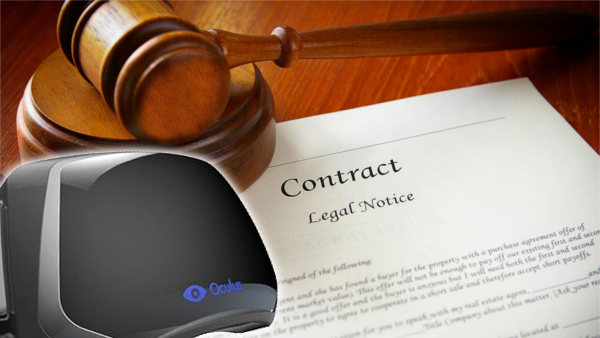 As reported by The Verge, ZeniMax Media, the parent company behind Bethesda Softworks, id Software and Machine Games, issued a legal threat to Oculus VR on Thursday, May 1, demanding that the Oculus Rift developer would have to pay the company an undetermined amount of money due to a former employee--John Carmack--helping improve the device.
The documentation in question was an agreement signed by Palmer Lucky before he found the studio. The document was removed at the request of the source, but--according to The Verge--the paper was an agreement that gave Oculus VR the ability to use a "VR testbed" that was provided by ZeniMax.
The Verge claims to understand that ZeniMax takes this documentation to mean a lot more than something perhaps as simple as a non-disclosure agreement. According to it, ZeniMax believes that anything its Carmack contributed towards the Oculus Rift is therefore its property by result.
Despite what ZeniMax believes, Carmack claims that the Oculus Rift does not use any code that he wrote whilst under contract to ZeniMax, as what was stated via his official Twitter account.
Oculus uses zero lines of code that I wrote while under contract to Zenimax.

— John Carmack (@ID_AA_Carmack) May 1, 2014
Recently, the Oculus Rift helped a terminally ill woman cope with her cancer before she passed away. Oculus VR loaned her and her granddaughter a development kit so she could enjoy familiar and unique experiences. This act of kindness sparked an idea that the Oculus Rift could help out in medical applications. In late March, Facebook acquired Oculus VR, and subsequently the Oculus Rift, for $2 billion, and internet was not happy about this.
Sony Computer Entertainment's president of its in-house studio--Worldwide Studios--Shuhei Yoshida has also expressed that virtual reality, be it with the Oculus Rift of Sony's Project Morpheus, is still very much in its early days, saying that "it's not even starting in a real way."
[ The Verge ]
05/02/2014 08:09PM