The Walking Dead: Season Two - Episode 3 Releases May 13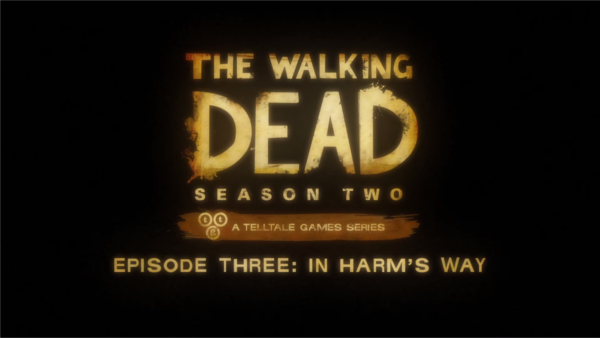 Announced in a press release that was issued out on Friday, May 9, The Walking Dead and The Wolf Among Us developer Telltale Games revealed the release dates of the third episode its second season of the episodic The Walking Dead series in a trailer via YouTube.
Titled "In Harm's Way", the third episode is slated to release first on PC/Mac on Tuesday, May 13 via Steam, Telltale's online store and other digital distribution platforms. The episode will also be available in North America on the PlayStation Store for PlayStation 3.
Xbox Live Marketplace for Xbox 360 will be receiving episode three on Wednesday, May 14. European PlayStation 3 users will have episode three available to them via the PlayStation Store at this time, too.
Lastly, episode three will be available as an in-app purchase within The Walking Dead: Season Two app via the iOS App Store on Thursday, May 15.
Release dates for additional platforms such as tablets, mobiles, handhelds and micro-console device are yet to be announced.
Episode three will cost you $4.99 (or your regional equivalent) on both the Xbox Live Marketplace and the PlayStation Store. Season Pass users will receive access to episode three at no additional cost, along with all the previous episodes as well.
Episode three will also be available as part of a Season Pass for PC / Mac users, as well as on the iOS app as part of a season multi-pack. Alternatively, the in-app purchase of episode three for iOS users will also be $4.99.
The Walking Dead: Season Two's second episode, "A House Divided", released back in early march. The release dates for the season's next two episodes, "Amid the Ruins" and "No Going Back", have yet to be announced. The Walking Dead's season two kicked off with its first episode, "All That Remains", back in December, 2013. Check our Angelo M. D'Argenio's reviews on both All That Remains and A House Divided.
[ Press release ]
05/13/2014 12:15AM