Sunset Overdrive Dev Explains Xbox One Exclusivity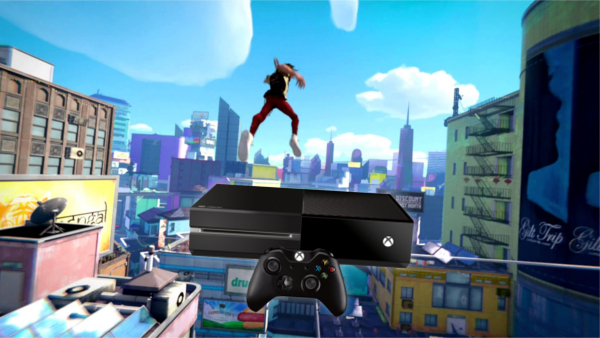 In an interview with IGN, Insomniac Games' co-creators of Sunset Overdrive (an upcoming open-world, third-person shooter) Marcus Smith and Drew Murray explained why the title will be an Xbox One exclusive, despite the vast majority of the developer's games being for PlayStation consoles only in previous years.
While Insomniac did settle with Microsoft for publishing in the end, the developer pitched the concept of Sunset Overdrive to others first (after the studio had internally clarified what the concept was about and what it was going to be).
The idea of Sunset Overdrive was met with confusion due to how both Smith and Murray presented its pitch (which was comprised of various inspirations), but once they figured out how to properly communicate and explain the idea it soon changed for the better.
Insomniac ultimately went with Microsoft for publishing because the company allowed for the studio to keep its Intellectual Property of the title, something that didn't go down so well with previous publishers.
"We pitched it a few different places, and it was really important to [Insomniac CEO] Ted [Price] that we own the IP, so some of the conversations broke down over that," Smith explained to IGN. "With Microsoft, they just came in very energetic and excited to work with Insomniac, period. And we'd heard some really good things about them and some resources that they would be allowing us to have."
"Most publisher conversations begin and end with IP ownership," Murray added, "and I think [Microsoft] has been talking to Ted for a while, and at some point it was like, 'you can retain the IP,' and suddenly, it was a conversation point."
You can read IGN's full interview via the source link below. Last year, Insomniac Games revealed that Sunset Overdrive will feature an offline campaign in addition to its touted multiplayer. The studio's CEO Ted Price has also explained why the developer partnered up with Microsoft, responding to the surprise that followed Sunset Overdrive's announcement at E3 2013.
Sunset Overdrive is slated to release sometime in 2014, exclusively on Microsoft's Xbox One.
[ IGN ]
05/13/2014 12:25AM