Warframe will be Making its Way to Xbox One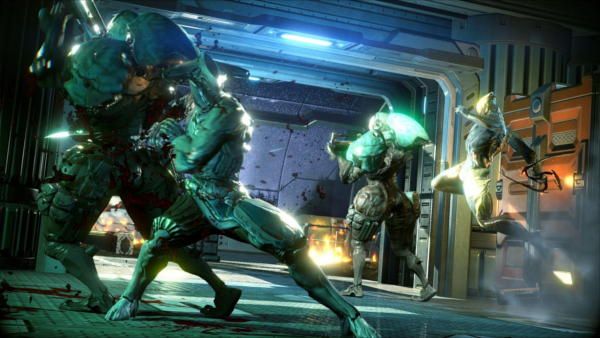 As reported by CVG on Monday, June 9, Warframe developer Digital Extremes announced that its free-to-play third-person shooter/slasher will be releasing on Microsoft's Xbox One later on in the year as part of the company's ID@Xbox program.
"Bringing Warframe to Xbox One is a no-brainer," creative director Steve Sinclair said in a press statement. "Our players have been asking for Warframe since the debut of the console and with the ID@Xbox Program, now we can make it happen.
Having the freedom to develop and publish Warframe on our own terms is the true definition of independence to us," Sinclair added. "Warframe is a passion project for our team and building it alongside our players is a reality now with digital distribution.
Warframe made its way onto Sony's PlayStation 4 in North America on Friday, November 15, 2013--the same day the console launched. The game entered Open Beta on PC back in March, 2013.
Be sure to check out some Warframe gameplay footage via the embedded video below. Stay tuned for more E3 coverage throughout this week.
[ CVG ]
06/10/2014 02:22PM