Destiny will have Increased Resolution on Xbox One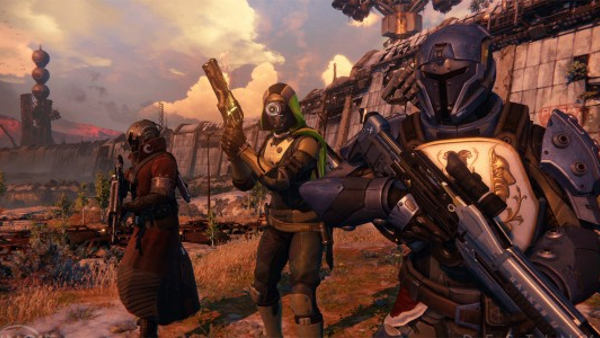 As reported by TotalXbox on Monday, June 9 at 2014's E3 in Los Angeles, Microsoft's Phil Spencer explained to Larry "Major Nelson" Hryb in a podcast why the Xbox One version of Bungie's forthcoming shooter Destiny will run at a higher resolution than before.
The increase in the game's resolution is thanks to the decision of removing the Kinect peripheral from the Xbox One console, which Microsoft confirmed would also increase the performance of the console's software development kit for Xbox One developers.
With the console's June software update, Spencer believes games like Sunset Overdrive will really take advantage of the extra processing that'll be freed up in the Xbox One's GPU. Because of this freed up reserved power, Spencer also confirmed that Bungie will be upping Destiny's resolution.
"I think about games like Sunset Overdrive, that's going to take advantage of the June [software development kit]," Spencer told Major Nelson. "And they're going to use the increased capability that lowering the reserve will have to actually make a more vibrant and alive gameplay space, so that's where they're going to invest.
Even our friends at Bungie, and I've been spending a lot of time down there, they're going to pick up the June SDK update for Destiny," Spencer added, "and they're going to up the resolution of Destiny based on this change. So I think it's just a great time for us."
You can read Spencer's time with Major Nelson in full via the source link below. No specific number for what the game's resolution will be now has been detailed as of yet.
Destiny was showcased during this year's E3 on Monday, June 9, and it'll be going into Beta on Thursday, July 17. The game's pre-Alpha also started on Monday.
Be sure to check out the game's E3 trailer via the embedded video below. Stay tuned for more E3 coverage throughout this week.
[ TotalXbox ]
06/10/2014 03:07PM