White PS4-Destiny Bundle Only Available in North America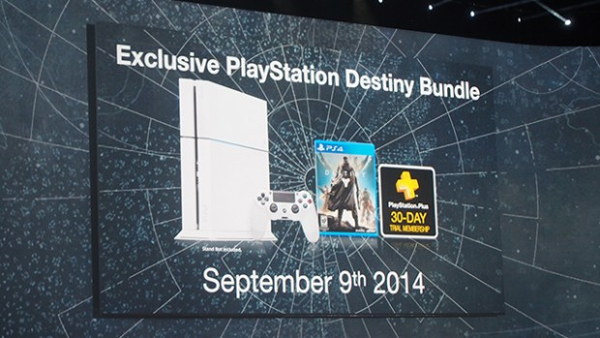 Revealed alongside the unveiling of Destiny's Closed Beta and pre-Alpha, Sony's PlayStation 4 will be donning a new coat this September; there will now be a white version of the console.
This version of the console will be bundled with Bungie's forthcoming shooter, and will be available on the game's release date--Tuesday, September 9.
According to CVG, the bundle--for now--will only be available in the US. It is said that Sony has so far had nothing to announce regarding the bundle's release across Europe, or whether or not the white console will release on its own.
Furthermore, Sony has said that it is still "considering numerous possibilities" regarding different color variations for the PlayStation 4.
Destiny was showcased during this year's E3 on Monday, June 9, and the Xbox One version of the game will have increased resolution.
Be sure to check out the game's E3 trailer via the embedded video below. Stay tuned for more E3 coverage throughout this week.
[ CVG ]
06/10/2014 04:13PM