GTA V Confirmed for PS4, Xbox One and PC; Pre-orders Available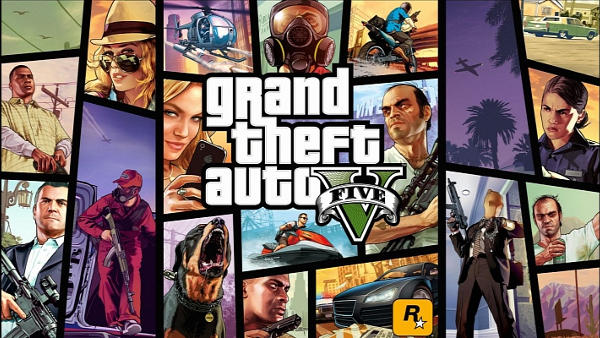 During Sony's press conference at E3 on Monday, June 9, Sony's Andrew House revealed that the critically acclaimed Grand Theft Auto V will be coming to the company's PlayStation 4.
Later on in the day, the game's developer--Rockstar Games--confirmed that the game will also be coming to Xbox One and PC.
"Grand Theft Auto V for PlayStation 4, Xbox One and PC will take full advantage of the power of new generation systems to deliver the ultimate open-world experience," Rockstar said.
House also confirmed that all of your saved progress in GTA Online, either on the Xbox 360 or the PlayStation 3, will be able to be transferred to the current-gen consoles' version.
The PlayStation 4 and Xbox One remakes of GTA V will feature "across-the-board graphical and technical improvements to deliver a stunning new level of detail," Rockstar explained. "Increased draw distances, finer texture details, denser traffic, and enhanced resolutions all work together to bring new life to the cities, towns, deserts and oceans of Rockstar North's epic reimagining of Southern California."
"New wildlife, upgraded weather and damage effects, and an array of new details to discover" are some of the few things that'll be added to the current-gen console remakes. GTA Online will also receive several updates: "all new content and gameplay created since the launch" of the game, including "an extensive array of new Jobs, an arsenal of new weapons, scores of new vehicles, new properties and player customizations," Rockstar detailed.
The PC version of GTA V will ship with exclusive video editing features "designed for advanced movie-making." According to CVG, pre-orders for the PC, PlayStation 4 and Xbox One versions of Grand Theft Auto V are currently available via the game's official site.
Be sure to check out the game's E3 trailer via the embedded video below. Stay tuned for more E3 coverage throughout this week.
[ CVG ]
06/10/2014 04:19PM