Alien: Isolation Receives its Own E3 Trailer on Survival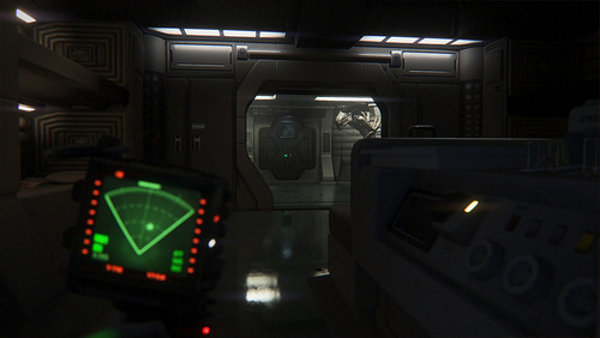 To kick off Alien: Isolation's presence at this year's E3 in Los Angeles, Creative Assembly revealed a new trailer on Tuesday, June 10, summarizing what the game will be about in terms of hiding, surviving and running from the iconic alien Xenomorph.
Alien: Isolation was first announced back in early January, and the title's story follows Ripley's daughter, Amanda, 15 years after the events of Ridley Scott's original Alien movie back in 1979. Alien: Isolation is touted to be an experience that will constantly keep you on edge and constantly keep your wits about you, especially since the Alien of the title will behave in an dynamic and organic way while it stalks and hunts you.
To get an idea of how the Alien will react to the world around it, Alien: Isolation's gameplay programmer Vinh-Dieu Lam revealed that the Alien will respond to various sounds and sources of light, like that of a torch beam being casted onto a nearby wall. If the alien detects this, it will investigate what it saw, and try to figure out the trajectory of where the source of torch's beam may be.
Alien: Isolation is slated to release on Tuesday, October 21 for Xbox One, Xbox 360, PlayStation 4, PlayStation 3 and PC.
Be sure to check out the game's E3 trailer via the embedded video below. Stay tuned for more E3 coverage throughout this week.
[ SEGA.Blog ]
06/10/2014 07:25PM