Crytek's Arena of Fate Features 30 Historical Characters and Legends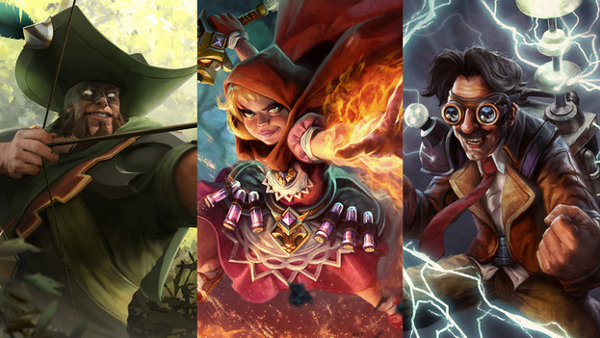 During this year's E3 event in Los Angeles, a Crytek representative revealed to Joystiq that Crysis developer's upcoming step into the MOBA scene, Arena of Fate, is said to feature 30 characters from real-life history and legends.
According to Joystiq, there are already 14 characters revealed for Arena of Fate, which include the following:
Little Red Riding Hood

Fenrir

Jack The Ripper

King Richard The Lionheart

Arachne

Blackbeard

Grendel

the Chupacabra

Baron Samedi

Polyphemus

Van Helsing

Robin Hood

Baron Münchausen

Frankenstein.
With 16 more to go, it'll be interesting to find out who else will be added to fill in the roster. Arena of Fate, a fast-paced five vs. five game, is scheduled to enter Early Access Beta testing on PC during the summer, and those interested will be able to sign up via the game's official website.
Crytek will be launching Arena of Fate for PC and consoles on a yet-to-be-announced date.
[ Joystiq ]
06/13/2014 07:34PM