No Man's Sky to Debut on PS4; Dev Hopes for PC Version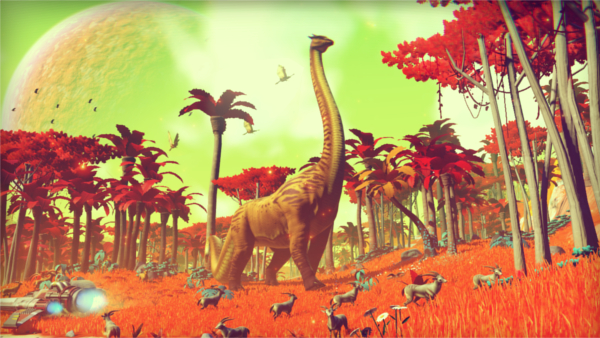 During an interview with Eurogamer on Wednesday, June 25, No Man's Sky developer Hello Games' Sean Murray discussed how the studio's procedurally-generated open universe title performed at this year's E3 in Los Angeles.
In amongst the conversation, Murray confirmed that No Man's Sky will debut on Sony's PlayStation 4, but he did not specify when it would. Additionally, Murray also noted that he would like for No Man's Sky to release on PC as well, but whether it will or not has yet to be revealed.
"The wording is we're doing a console debut on PS4," says Murray. "The thing that that leaves open is a PC version. If I'm honest," he continued, "we're taking on quite a lot at the moment. We're definitely coming to PS4. I would like to come to PC. Whether that arrives the same day - we're a small team!"
No Man's Sky had its turn in the E3 spotlight during Sony's press conference. It's argued that the game "stole the show" once the conference had concluded.
An ambitious project, No Man's Sky is said to feature planetary exploration, deep oceans, space battles, predators and various other procedurally-generated worlds, each with their own ecosystems and environmental conditions.
You can read Eurogamer's full interview with Sean Murray via the source link below. We will bring your more information on No Man's Sky should further details reach our ears.
[ Eurogamer ]
06/26/2014 07:48PM