Elder Scrolls Online Update introduces FOV Slider and More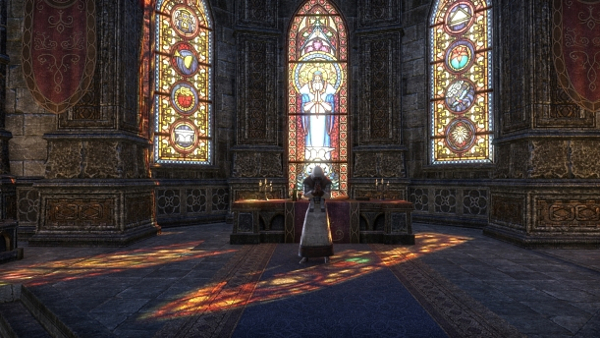 Update v1.2.3 for ZeniMax Online Studios' The Elder Scrolls Online has introduced a Field-Of-View slider, and the update also brings new Veteran content, new interior lighting and more.
As detailed on the official Elder Scrolls Online website, the new Field-Of-View will allow you to change how many degrees of vision you'll be able to see when playing in first-person. The slider itself has a minimum Field-Of-View of 70 and a maximum of 130. The chosen Field-Of-View can be saved individually per character.
As for the game's new veteran content, the Veteran version of Crypt of Hearts is now available.
"The lich Nerien'eth has returned to inflict endless agony on the spirits he trapped in the original Crypt of Hearts," ZeniMax wrote in the update's patch notes. "Fight mysterious Daedra and ultimately the lich himself to free these souls in an entirely new content experience. Veteran Crypt of Hearts continues the story begun in the original dungeon. This Veteran Dungeon is intended to be a challenge for groups of Veteran Rank 12 player characters."
Finally, Elder Scrolls Online's new interior lighting system now casts outside light through the windows of buildings, sometimes creating nice projections as demonstrated in the featured image above.
You can read Elder Scrolls Online's full Update v1.23 patch notes via the source link below.
06/30/2014 08:03PM