Witcher 3 Co-publisher warns Collector's Edition is in Short Supply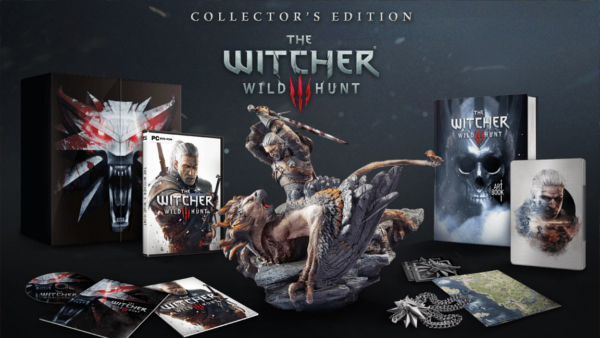 As reported by PlayStation Universe on Monday, June 30, Bandai Namco Games, the co-publisher of CD Projekt RED's The Witcher 3: Wild Hunt in Europe, has issued a warning to UK fans of the series that the Collector's Edition of the game will likely be in short supply to due such a high demand, as determined by the number of pre-order sales for the game.
According to PlayStation Universe, Amazon UK and GAME both launched pre-order campaigns for The Witcher 3: Wild Hunt, and have both received great enthusiasm from UK players.
"We always expected a good response for such an amazing game but the fact that the Collector's Edition is in such high demand shows the accreditation that The Witcher 3: Wild Hunt deserves," said Bandai Namco's marketing and public relations director Lee Kirton in a press release.
"E3 was yet another great example of how CD Projekt RED hold nothing back when it comes to quality. We want fans and newcomers to get as much out of The Witcher 3: Wild Hunt as possible and be part of the history that this title has already made, and that this small souvenir represents, for the future of our industry," Kirton continued.
"It's important that fans looking forward to this epic release take advantage of the incredible collector's edition on PC, PS4 and Xbox One and the outstanding additional content that will feature in the standard edition of the game too which includes, the soundtrack, the game, game map, stickers and Witcher universe compendium with no additional cost," he added
The Witcher 3: Wild Hunt is slated to release in February, 2015 for PlayStation 4, Xbox One and PC. CD Projekt has also confirmed that neither platform the game launches on will receive exclusive additional content.
Furthermore, CD Projekt has also confirmed that it'll target 1080p on both the PlayStation 4 and Xbox One, and that it will not charge for small pieces of DLC.
07/02/2014 07:57PM