Here's 16 minutes of Dragon Age: Inquisition Gameplay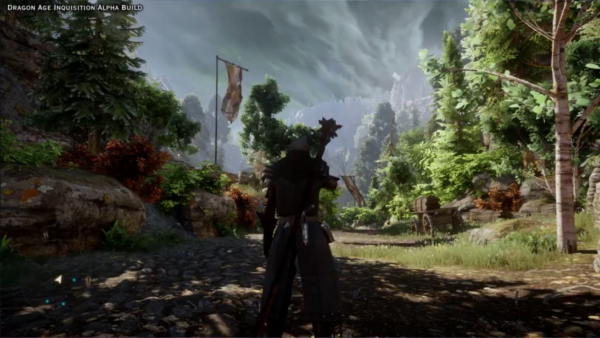 As featured in a video that was published via YouTube on Wednesday, July 9, Dragon Age: Inquisition's creative director Mike Laidlaw has taken a moment to show off 16 minutes of gameplay of the upcoming addition to the Dragon Age series.
Essentially a mini-walkthrough, Laidlaw takes you around the game's demo that was featured at this year's E3 in Los Angeles. The video's description, with "Part One" tagged onto the end of its title, touts that Dragon Age: Inquisition's world is the largest ever created in the Dragon Age series.
The gameplay in question is not dissimilar from the gameplay that was leaked from E3 last month.
We've also established that during a recent interview with the official Dragon Age website, Dragon Age: Inquisition lead writer David Gaider took a moment to talk about his first "fully gay character" Dorian.
You can watch Mike Laws' gameplay demonstration via the embedded video below. Dragon Age: Inquisition will release worldwide on Tuesday, October 7 for Xbox One, Xbox 360, PlayStation 3, PlayStation 4 and PC.
07/11/2014 09:25PM