Grim Fandango Remastered isn't a PlayStation Exclusive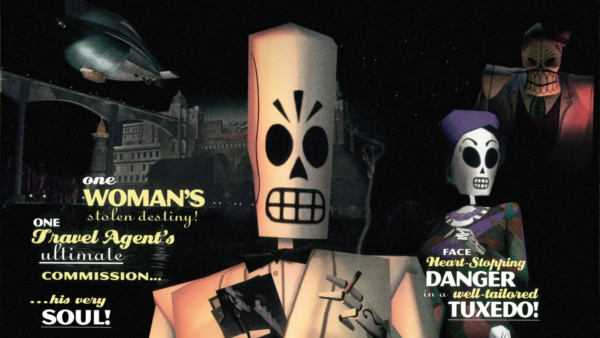 As reported by High-Def Digest on Thursday, July 10, Tim Schafer's Double Fine Productions has announced via Twitter that the remastered version of Grim Fandango will also be releasing on other platforms, and not just on Sony's PlayStation 4.
"Reap your heart out! We're pleased to announce Grim Fandango will also be available on PC, Mac, and Linux alongside PlayStation 4 and Vita!" Double Fine announced through its official Twitter account.
The announcement of there being a remastered version of Grim Fandango came about during Sony's press conference at this year's E3 event in Los Angeles. Originally, the game was revealed to be an exclusive to Sony's PlayStation 4 and PlayStation Vita.
The game's development is said to be a collaborative effort between both Double Fine and Sunny, as well as with the game's official OP owner Disney.
You can watch Grim Fandango Remastered's E3 announcement via the embedded video below.
[ High-Def Digest ]
07/11/2014 09:35PM