Gearbox acknowledges Uphill Battle with Battleborn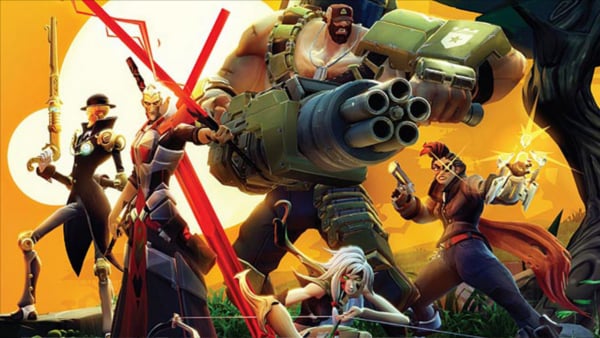 We've established that Borderlands developer Gearbox Software announced its own first-person MOBA "Battleborn" last week, and as there are already some big players in the MOBA scene, such as Dota 2 and League of Legends, the studio is well aware that it'll be fighting an uphill battle.
Acknowledging this in response to a tweet, Gearbox president Rant Pitchford proclaimed that the studio is undaunted by the challenge, using the studio's own franchises as examples of success.
"Always the case when you pave new ground," Pitchford said over Twitter. "Everyone said the same thing about both Brothers in Arms and Borderlands."
In response to other tweets, Pitchford also revealed that Battleborn isn't really a MOBA in terms of what people define what a MOBA is--the game is said to feature a deep, narrative-driven campaign "with [heroes], villains, twists, turns and progression."
What's more, the campaign itself will be able to be played cooperatively, and that the game's PvP modes with be separated from the campaign.
Pitchford also confirmed that the game's announcement trailer was computer generated, but it used assets from the game. He also says he's "really looking forward to showing off game play soon."
You can watch Battleborn's announcement trailer via the embedded video below. We'll bring you more news on Battleborn's development should further information reach our ears.
[ Twitter ]
07/11/2014 09:47PM