The Falcon Becomes New Captain America!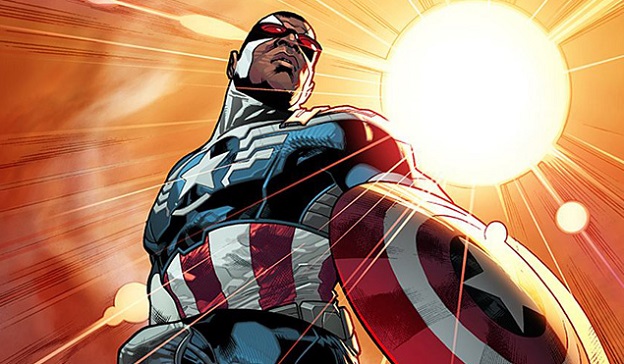 It's time for the face of America's greatest patriot to undergo a significant change, both figuratively and literally. It would appear the Falcon will now become the next Captain America!
In a recent press release, Marvel revealed that Sam Wilson will take over for Steve Rogers (after Roger's powers are stripped away). Here is what they say regarding Wilson taking up this new mantel in the new comic: "Robbed of his superior strength and vitality, Steve Rogers must surrender his blues for a sturdy cane. He's not about to fade away just yet though. The old maxims hold true: If dead men declared the war and old men talk about it, a young man must rise and continue the fight. If Steve Rogers can no longer hurl his mighty shield, then he'll hand it to one who can carry it across the battlefield, above the clouds, to greater heights than ever before. This fall, Sam Wilson flies where eagles dare, as the intrepid Falcon assumes his new role as Captain America. A new chapter begins in 'All-New Captain America" #1 by Rick Remender and Stuart Immonen."
Editor Tom Brevoort also gave his thoughts on the change-up, highlighting the differences between Wilson and Rogers (and how this will affect his perspective as the new Captain'). "While Sam shares many of Steve's beliefs in a general sense, he's also a very different person with a very different background. He didn't grow up in the 1930s, he's a modern day man in touch with the problems of the 21st Century. For most of his professional life, Sam has worked as a social worker, so he's seen the worst of urban society up close, and how crime, poverty, lack of social structure and opportunity can affect the community. So he's got perhaps a greater focus on the plight of the common man…" he says.
The new artwork also shows off the redesigned suit, which gives a wink and a nod to his former Falcon persona.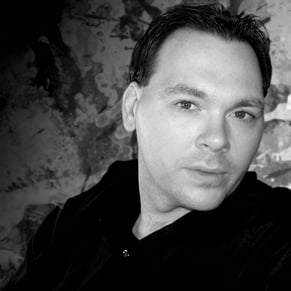 07/17/2014 11:18PM