Mobile Game Accused of Ripping Off Dark Souls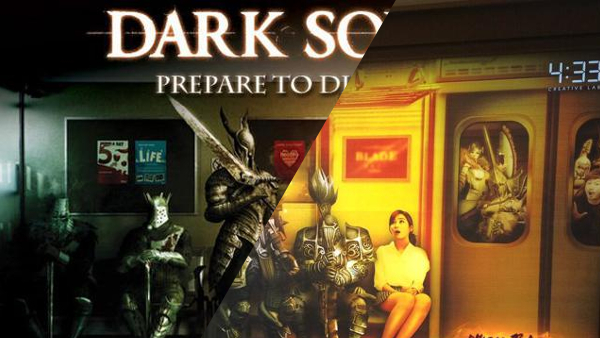 As reported by Kotaku in early July, the recently released South Korean mobile game Blade has been accused of ripping off promotional art of From Software's Dark Souls, as well as even copying one of the trailers for the game's sequel.
According to Kotaku, an advert for Blade, which was seen on Korean commuter trains, featured a composition that's very similar to Dark Souls promotional art, which has been compared in the featured image above.
What's more, scenes from Blade's own trailer, which was released in spring, was compared to Dark Souls II's 2012 trailer. Since the advert for Blade was discovered, it has been reported that the game's developer, 4:33 Creative Lab, has taken down the game's ad from Korean trains.
"We generally do not use an ad agency but in these two cases we did," 4:33 explained in a statement. "We've worked with an outside ad agency to create and run these promotions. There is a clause in our contract with them saying the agency will fully be responsible if there is any third party copyright violation. We've sent the agency a legal note saying they've damaged our image."
Blade's trailer has since gone private on YouTube, and is therefore unviewable for comparison. We'll bring you more Dark Souls related news should further information reach our ears.
[ Kotaku ]
07/30/2014 04:21PM