Ubisoft Introduces Female Character for Assassin's Creed Unity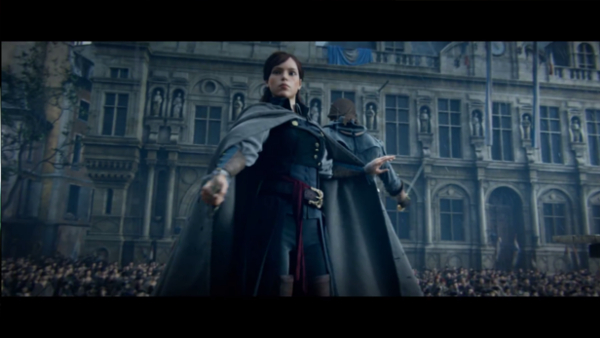 As detailed in a press release published on Tuesday, July 29, bigwig publisher Ubisoft has released a new CGI trailer for its upcoming addition to the Assassin's Creed franchise, Assassin's Creed Unity, which features a new female character, named Elise.
According to the press release, Elise is central to Assassin's Creed Unity's story, and she is described as an independent young noblewoman who is determined to secure her own place among the Templars during the French Revolution.
In conjunction with this new trailer, Ubisoft has also revealed a new novel that's based on Assassin's Creed Unity, written by Oliver Bowden. Entitled "Elise: The Fiery Templar", this paperback novel, which is slated to release in November, tells a story from Elise's own perspective of how she and Arno, Assassin's Creed Unity's protagonist, are drawn into the fight between the Assassins and the Templars.
07/30/2014 04:43PM