Falling Skies Game Slated for October Release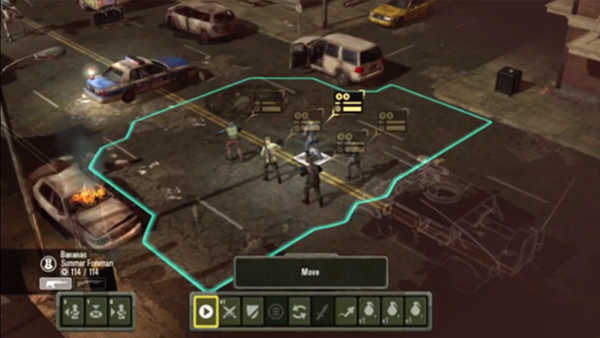 As detailed in a press release published on Thursday, July 31, the Falling Skies video game adaptation of the sci-fi drama TV series has been given an October release date, with an accompanying trailer to boot.
No specifics were provided as to when exactly the game will release in October.
In this tactical strategy RPG, players will be thrown into a ravaged and barren world that has been invaded by aliens, and they'll have to command a squad of recently-rescued survivors who have been recruited into the human resistance.
Your team will have to engage in covert tactical missions against your enemies, the espheni. While doing so, you'll also have to rescue and recruit survivors to join the rest of your community, coined as the "2nd Mass".
The game is touted to feature a unique storyline set within the Falling Skies universe, and will also feature characters from the TV show.
The Falling Skies video game will be an immersive story experience, and is touted to offer a never-ending list of missions as you join the 2nd Mass and fend off the alien invasion of Skitters, Mechs and Harnessed Humans.
With allegedly hundreds of character skills and equipment upgrades to unlock, you'll be able to engage in combat in a variety of different ways to achieve game-changing objectives. The game is also touted to feature dynamic enemy AI and map randomization.
Falling Skies: The Game is slated to launch on Wii U, PlayStation 3, Xbox 360 and PC. It'll also be available as a digital download via Steam, PlayStation Network and the Xbox Live Marketplace.
You can watch the game's trailer via the embedded video below. We'll bring you more on Falling Skies: The Game's development should further information reach our ears.
[ Press release ]
08/01/2014 08:02PM