No Man's Sky Confirmed for PC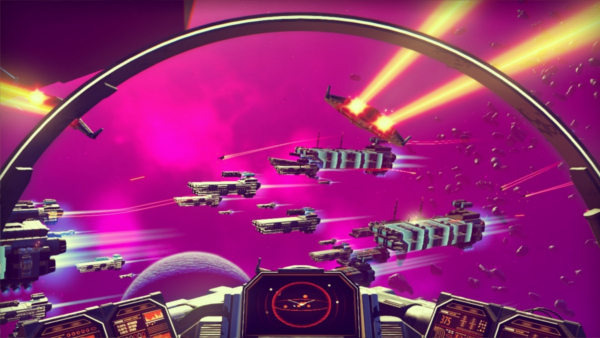 As reported by IGN on Friday, August 1, Hello Games' No Man's Sky has been officially confirmed to launch on PC as well as Sony's PlayStation 4, according to September's issue of Edge Magazine.
However, No Man's Sky won't release on PC at the same time as its PlayStation 4 counterpart, as the game is still a timed exclusive on Sony's current-gen console, according to IGN.
"I actually got in a bit of trouble for saying that we wanted the game to feel really console-y," said No Man's Sky's managing director and Hello Games' founder Sean Murray. "We've always had PC in mind but in my head (console-y) means solid framerate and immediate controls. I think a PC game can be 'console-y' and it's intended as a compliment, but I get in trouble for saying it."
Murray hoped that No Man's Sky would also release on PC back in late June, when he confirmed that the game will debut on Sony's PlayStation 4 at a yet-to-be-released date (although it's said to release worldwide in 2015).
We've also established that No Man's Sky may also be implemented with "a more traditional multiplayer," which was teased during a recent interview with Murray.
We'll bring you more news on No Man's Sky should further information reach our ears.
[ IGN ]
08/05/2014 02:20AM