Ryse PC Footage Shown in 4K at Gamescom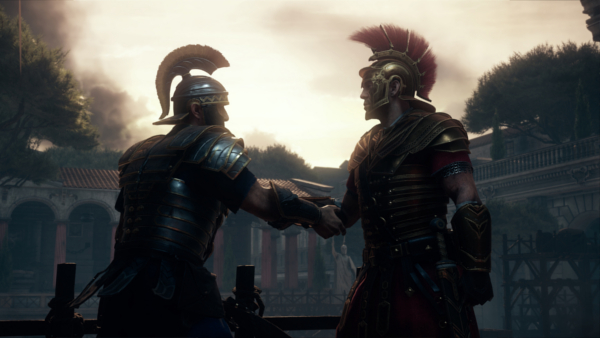 Published via YouTube on Friday, August 15, the German PC website, simply named PC Games, took some time to record off-screen footage of the recently announced PC version of Crytek's Ryse: Son of Rome at this year's Gamescom.
Being presented by Brian Chambers, the senior producer of Crytek's Frankfurt studio, the 10-minute video briefly offers insight on how Ryse on PC came to be, and goes into great detail behind the development process of bringing the previously Xbox One-exclusive title to another platform.
According to Chambers, the PC version of Ryse: Son of Rome will not be a straight-up port. Instead, the studio decided to push the technology behind the title to see what the end result will be.
The PC version of Ryse is also touted to be the first game from Crytek to run in 4K resolution, using the CryEngine, and it'll even be configurable to whatever you'd like on the PC, according to Chambers.
As the game currently stands, Ryse mostly runs steadily at 30 frames per second. With specific hardware setups, Crytek has managed to attain 1080p at 60 frames per second.
Crytek will be releasing the PC version of Ryse: Son of Rome through digital channels, and the studio will be collaborating with Deep Silver in order to bring boxed copies to retail stores.
Furthermore, the PC version of Ryse: Son of Rome will ship with bonus content that was originally released as DLC for the Xbox One version. These DLC packs include the following list detailed below.
The Colosseum Pack: contains two character skins and two Arena maps.

Mars' Chosen Pack: contains one new character skin, four Arena maps and the new Survival Mode.

Duel of Fates Pack: contains two character skins, two Arena maps and one additional Survival map.

Morituri Pack: contains three new Arena maps, two Survival maps and five solo Arena maps.
Finally, PC players will also have instant access to the Ruins multiplayer map as well as the "Legionnaire's Trust" sword, which was initially released as part of a special edition of the Ryse: Son of Rome.
We'll bring you more news on this year's Gamescom and the PC version of Ryse: Son of Rome should further information reach our ears. You can watch the game's footage via the embedded video below. We've also established that a sequel to the game could still be a thing if console sales improve.
08/18/2014 09:13PM