Check Out Armored Warfare's PAX Prime Gameplay Footage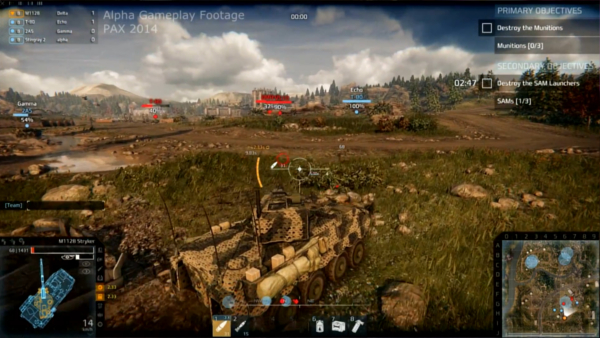 As detailed in a press release published on Tuesday, September 2, My.com and Obsidian Entertainment showed off brand new, previously unseed gameplay footage of Armored Warfare for the first time at this year's PAX Prime.
Obsidian Entertainment's executive producer, Rich Taylor, provided commentary as the gameplay footage offered a more in-depth and detailed look at what Armored Warfare has to offer.
For those who don't know, Armored Warfare is set in the modern world, and its a game where you take on the role of private military companies. The game is touted to have customizable command bases, and you'll be overseeing the management and enhancement of the military forces you'll have at your disposal, as well as your base's expansion and upgrades.
What's more is that Armored Warfare is also touted to have dynamic environments, where you'll be required to change strategies on the fly as the battlefield could change at a moment's notice.
Armored Warfare's gameplay footage can be view via the embedded video below. Please keep in mind that the game is currently in Alpha, and what you see may not be representative of the final product. You can also sign up for the game's Beta via its official website.
[ Press release ]
09/04/2014 02:50AM