Titanfall's "IMC Rising" DLC Now Available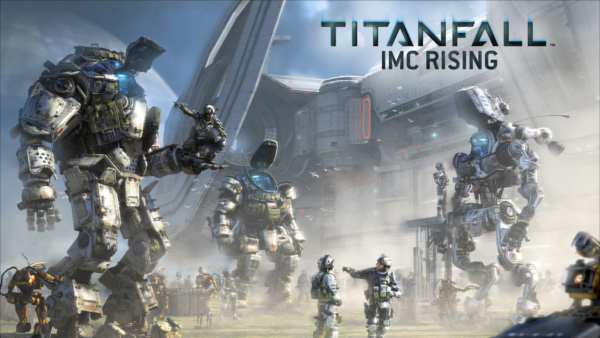 As detailed in a press release published on Thursday, September 26, Respawn Entertainment has announced that Titanfall's "IMC Rising" DLC is now available on Microsoft's Xbox One and through Electronic Arts' Origin client.
The third downloadable content pack for Titanfall, IMC Rising introduces three new maps to add to the game's roster: the hidden colony of Backwater, a covert robotics facility in Zone 18, and the secret fuel extraction site of Sandtrap.
IMC Rising has been priced at £7.99, the same price that was given the Titanfall's previous DLCs; "Frontier's Edge" and "Expedition". The game's Season Pass offers all three of Titanfall's DLC for a one-time purchase of £19.99.
Titanfall's most recent update, Update Six, implements the previously added "Marked For Death" game mode as a permanent feature, along with adding an entirely new game mode and more Burn Cards.
Titanfall's developer, Respawn Entertainment, has also said that it is open to the idea of introducing "a more traditional singleplayer," according to the studio's chief operating officer Dust Welch in a recent interview.
We'll bring you more news on Titanfall should further information reach our ears.
[ Press release ]
09/26/2014 08:07PM