Accepting Ubisoft's Assassin's Creed Unity Compensation Means You Agree to Never Sue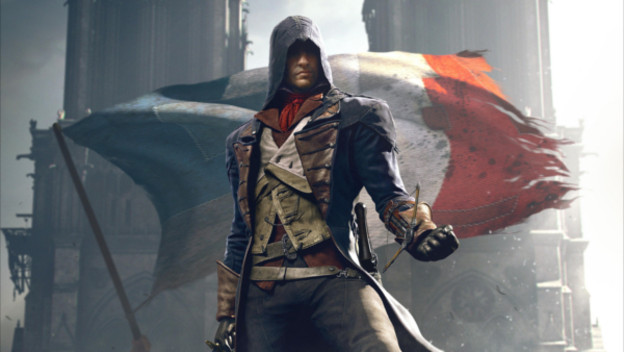 Ubisoft is giving away a few selected free games to those who had purchased the Season Pass for Assassin's Creed Unity. Because of the game's botched and buggy launch, the developer later announced that eligible players would be able to use their already-redeemed Season Pass code to obtain a free game of your choosing - as compensation.
The redemption website for you to do this has gone live, so you'll now able to pick up your free game, one of six different titles, at your leisure. However, some keen-eyed reporters have discovered something in the Terms and Conditions that you might want to be aware of.
By accepting one of Ubisoft's free games, you're essentially cutting off Ubisoft's liability relating to Assassin's Creed Unity's problems and the devaluation of the game's Season Pass, which has been rendered redundant due to the "Dead Kings" DLC now available for free to everyone.
In short, by accepting this deal, you'll waive your right to pursue Ubisoft in a class action lawsuit over the release of Assassin's Creed Unity. You can either accept a free game and let the water flow under the bridge or you can decline a free game and take Ubisoft to task over the game's numerous performance issues.
So, if you've bought Assassin's Creed Unity's Season Pass, which has now reportedly been removed from sale, you'll be able to choose one of the following games. However, doing so will prevent you from pursuing any further legal action against the developer.
The relevant part of the Terms and Conditions has also been included below. We'll bring you more news on Assassin's Creed Unity should further information reach our ears.
The Crew

Far Cry 4

Watch Dogs

Assassin's Creed Black Flag

Rayman Legends

Just Dance 2015
"You hereby irrevocably and unconditionally RELEASE, WAIVE, AND FOREVER DISCHARGE AND COVENANT NOT TO SUE Ubisoft Entertainment S.A., and each of its past, present and future divisions, parent companies, subsidiaries, affiliates, predecessors, successors and assigns, together with all of their respective past, present and future employees, officers, shareholders, directors and agents, and those who give recommendations, directions, or instructions or engage in risk evaluation or loss control activities regarding the Campaign (all for the purposes herein referred to as "Released Parties") FROM ANY AND ALL LIABILITY TO YOU, your assigns, heirs, and next of kin FOR ANY AND ALL CLAIMS, DEMANDS, CHARGES, LAWSUITS, DEBTS, DEFENSES, ACTIONS OR CAUSES OF ACTION, OBLIGATIONS, DAMAGES, LOSS OF SERVICE, COMPENSATION, PAIN AND SUFFERING, ATTORNEYS' FEES, AND COST AND EXPENSES OF SUIT, KNOWN OR UNKNOWN, SUSPECTED OR UNSUSPECTED, ARISING OUT OF OR RELATED TO THE PURCHASE, ACQUISITION, RENTAL, POSSESSION AND/OR USAGE, AND/OR THE INTENT TO PURCHASE, ACQUIRE, RENT, POSSESS AND/OR USE, THE ASSASSIN'S CREED UNITY VIDEO GAME AND/OR THE ASSASSIN'S CREED UNITY SEASON PASS ON ANY AND ALL PLATFORMS, AND/OR RELATED TO THE CAMPAIGN, WHETHER CAUSED BY THE NEGLIGENCE OF THE RELEASED PARTIES OR OTHERWISE."
[ Source(s): Video Gamer ]
[ Via: GameSpot ]
12/24/2014 01:00PM