Xbox One's Scalebound in "Intensive Development," Says Game Director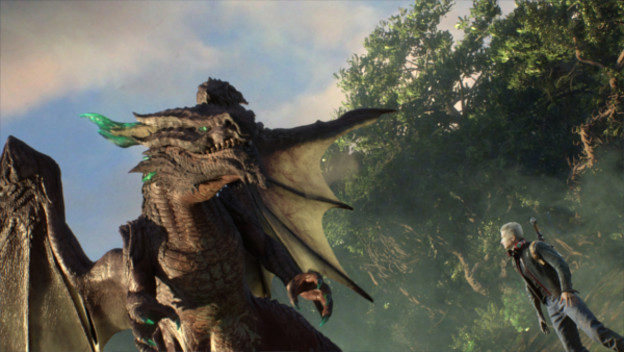 Platinum Games' Scalebound was announced at last year's E3. During the event, a cinematic trailer for the game showed off a character taking on a monster several times their own size. With the help of his own dragon, the character was able to slay the monster before charging to fight an even larger monster with accompanying friends.
Information on the Xbox One exclusive has been kept under lock and key for the most part since its initial announcement. However, Scalebound's game director, Hideki Kamiya, is pretty excited to show the game off, and teased some information with Famitsu.
"'Scalebound' is in intensive development while enjoying Takarazuka [a Japanese all-female musical theatre troupe]. I think you all may be wondering what kind of game it is. Even if it's early, I'd like to show you the gameplay."
Outside of DualShocker's translation of what Kamiya said, there was nothing else about the game mentioned. All that's currently known about Scalebound is that it'll be developed by the team behind Bayonetta 2; it'll release exclusively on the Xbox One; and it'll feature large monsters and (possibly tamable) beasts.
A release window has yet to be outlined for Scalebound. You can watch the game's E3 reveal via the embedded video below.
[ Source(s): Famitsu (page #2) ]
[ Via: DualShockers ]
01/02/2015 07:45PM